Michelle Monaghan Hair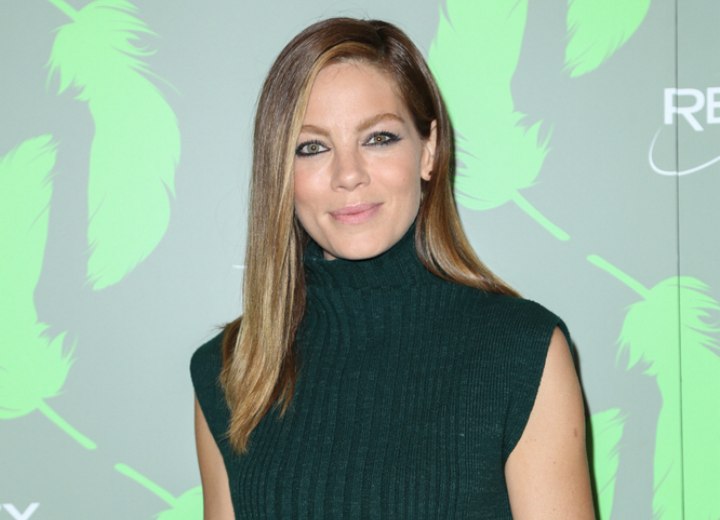 (Scroll down for more photos ↓)

On May 9th, 2015 the Aviva Family and Children's Services held "A" Fundraising Gala in Los Angeles in celebration of their 100th Anniversary. Many celebrities were in attendance for this charitable event to include the lovely Michelle Monaghan.



Michelle wore a simple yet elegant matching forest green skirt and turtleneck top with yellow heels for a pop of bright color. She applied a green eye liner to the top and bottom lids to emphasize her light color eyes as well as to match her ensemble and because of the darker eye makeup, she went with a lighter color on her lip color.

Michelle's beautiful long hairstyle is the perfect length and is not too long nor too short. If the hair is too lengthy it can make a person look shorter, a look that not many want. Her subtle ombre hair color is on trend and she has lightened the bangs area to brighten her face.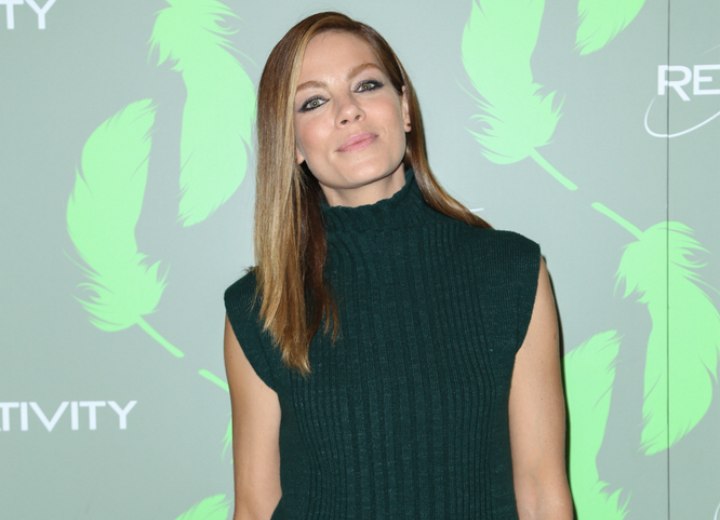 Okay, so you want to style your hair like Michelle's? It's easy, Hairfinder will walk you through it. Start with freshly shampooed hair (use a high quality shampoo and conditioner). Next, spread a hot tool protectant, preferably one with an added humidity blocker.

Then, as you begin to blow dry the bottom, give it a gentle tug to help straighten it. Once you reach the top, part the hair off center and repeat. Don't forget to add a shine spray to portray a healthy sheen and hairspray for a lasting style!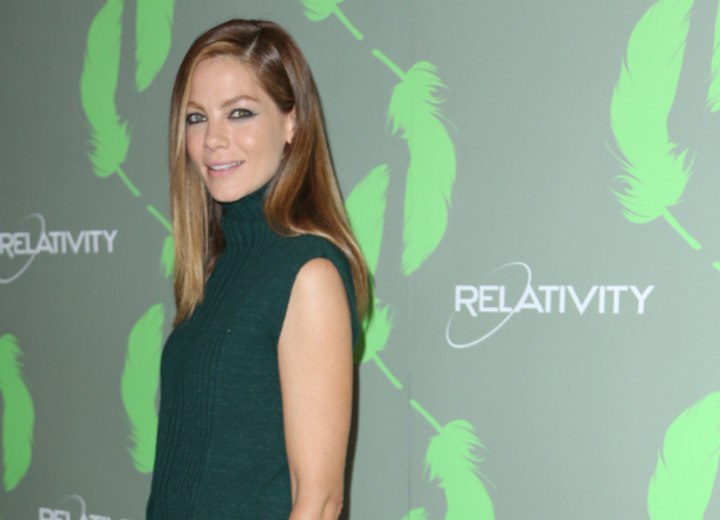 Photos by PR Photos

See also: More Michelle Monaghan hairstyles