Ombre Hair & Hair Damage
Q: I'm a brunette and I would like to get ombre hair. I would like to make the ends 2 or 3 shades lighter. Will it damage my hair?

A: Any coloring applied to hair changes the hair structure to an extent, by definition damaging the hair in a sense.

If your hair is completely unprocessed (virgin-hair), and you have relatively medium to light brown hair, your hair stylist may opt to do your ombre by using normal hair color that is only a few shades lighter than your natural color, if you ask her to do so. You will have to mention your apprehension concerning the health of your hair though, as ombres are almost always done by using bleach.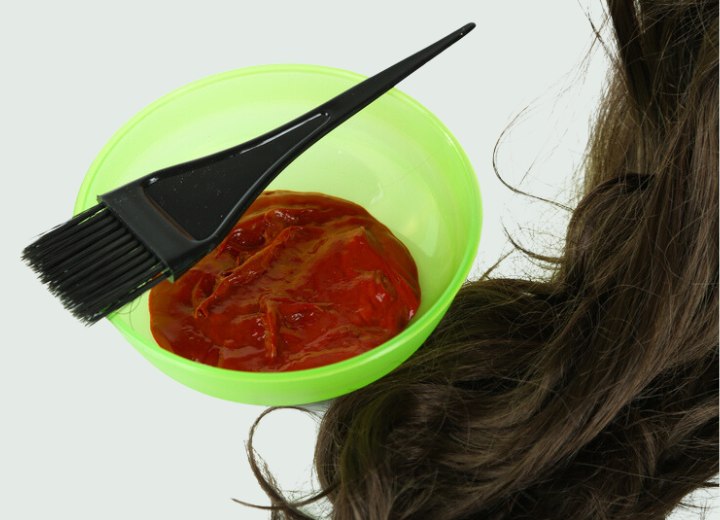 Bleach can be more damaging to the hair structure. But if used correctly, the potential shades to be lightened can be staggering. If there is already artificial color present on the ends of your hair, she will only be able to use bleach, as hair-color is not strong enough to lift through previously colored hair. Also ask the hairstylist's opinion on the health of your hair and the correlated expected outcome the bleach will have on its condition.

You will probably be encouraged to trim the ends of your newly ombre hair, as the ends tend to be dry and brittle after the process. Depending on the initial condition of your hair, you will probably only lose a small amount of length. It is paramount that you express your concerns on the condition and the length of hair that will have to be trimmed before you engage in the procedure.

Always go to extra lengths to make sure that you and your hairdresser are on the same page concerning what you expect the outcome to be after your visit to the salon. I can assure you that as long as your hair was in a reasonable good condition before having the ombre done, you will not have problems with your hair afterwards, as long as you have it done by an experienced hairdresser and use hair products such as color-protecting shampoo, hydrating conditioner and heat-protector spray, especially on the ends of your hair.

Even the ends of natural and healthy hair are dry compared to the oil-nourished cuticle- or root part of a hair strand. Thus it is always important to give the ends of long hair some TLC, whether your hair is highlighted, ombre, colored or virgin/untreated hair.

©Hairfinder.com


Related posts:

Hair coloring

Can I ombre my dark brown hair using just bleach?

How can I achieve the ombre hair color that a lot of celebrities and models have?

Ombre hair color effect created with hair extensions