Feathering for Short Hair

America's Sweetheart did to medium length fuzzy haircuts what Farah Fawcett did to "feathering". Famous for her movies and her endearing looks, Meg Ryan showed yet another version of her signature style at the premiere of her movie "Against the Ropes" on February 11th, 2004 in Los Angeles. This time in a darker blonde hue with not too subtle highlights.

Here is how to do it at home: Have your hair cut in a straight, textured line at chin level with generous layers from the eyes down. Lean over and blow dry the hair from below and knead it with fingers and some mousse in the process.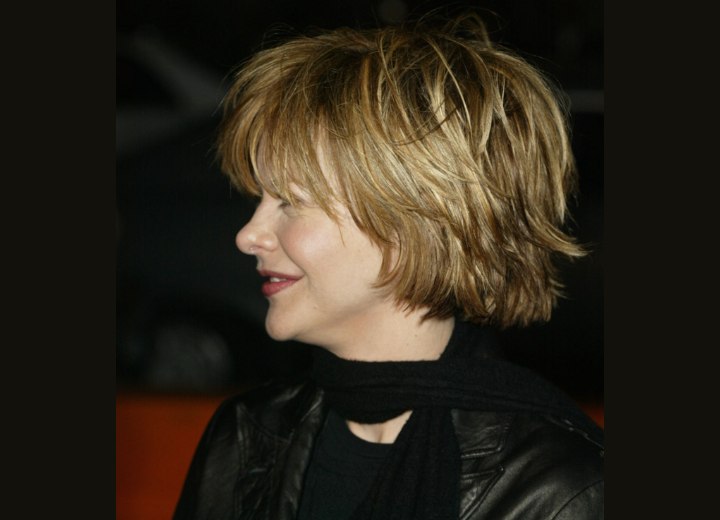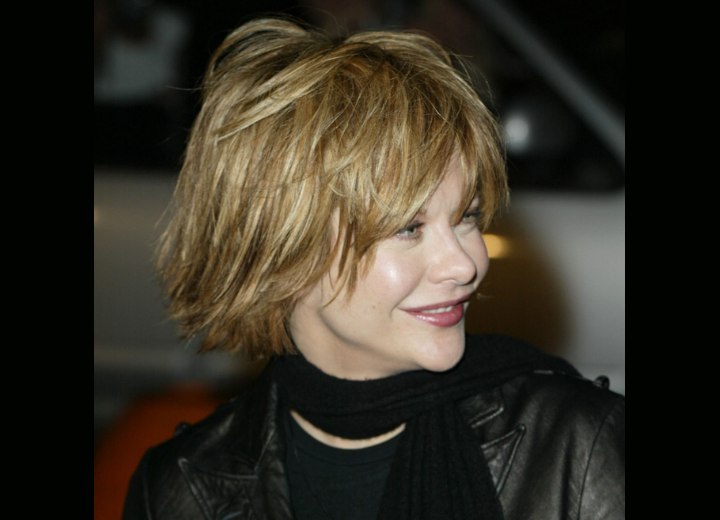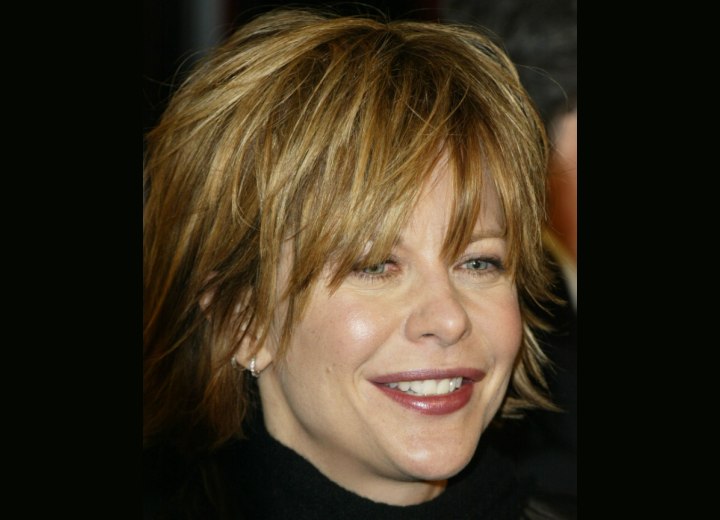 More Meg Ryan Hairstyles