Mary Lynn Rajskub's Hair and Glasses

Mary Lynn Rajskub is most known for her acting role opposite Kiefer Sutherland in the TV series "24". She was photographed here at the "Afternoon Delight" premiere in Los Angeles on August 19th, 2013. The actress' signature brown colored strands looked beautiful and effortless at the event. We were surprised to see her out with these bold eyeglasses but think they definitely make a statement. Her overall look is fun and a little quirky.

Tapered skinny jeans and a loose flowing blouse contrasted nicely with fun accents of glasses, jewelry, and a popping pink clutch. Keeping her long hair on the simpler side was a good choice for this somewhat busy ensemble. Rajskub's hair falls a few inches past the shoulders and has a beautiful softness to it. The layers seem to blend and melt into each other seamlessly yet they add just the right amount of movement and texture necessary for this look to be interesting.

Short layers are cut around the face for framing with the shortest layer starting right at the cheekbones. The layers wrap around her glasses in a fun and whimsical way. Her hair is parted just slightly off center and then blown out for some subtle lift at the roots. Mary Lynn's texture is so fun! We love how it isn't quite straight and it's not super wavy either. The hair seems to have a fun flip and flow to it that makes the actress look fabulous.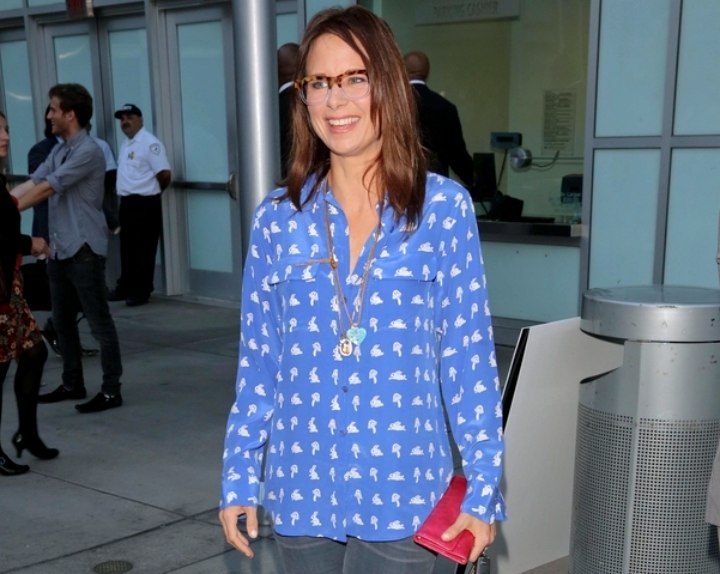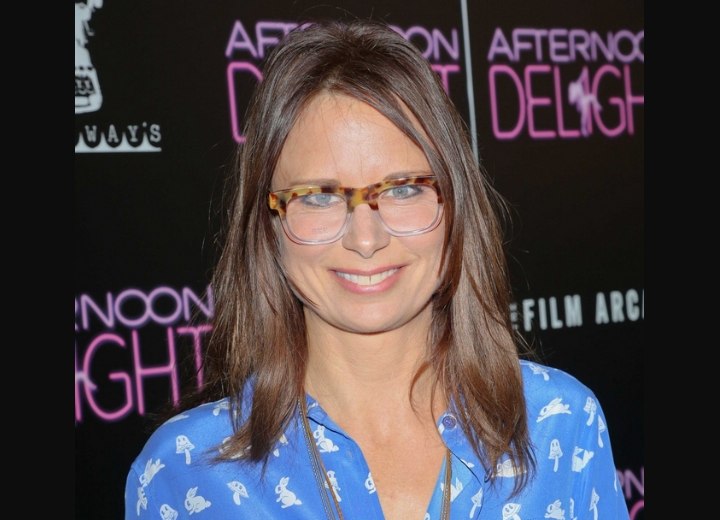 Related Post:
More Mary Lynn Rajskub hairstyles