Short Inverted Bob

Mary Elizabeth Winstead attended the "Youth in Revolt" premiere in Los Angeles, Ca. on January 6, 2010 and wore her hair in a traditional bob haircut.

Complete with short bangs Mary models her short inverted bob that targets a close cut in the back and angles along the sides to cuff under her chin line. Most attractive are her short bangs that are cropped from the side part with a small lift.

The sides are seen with a lovely roundness that is made with the blow dryer and a large round brush and is an easy keeper and can be worn as seen with the hair toward the face or behind the ears or creatively with a few twists or braids on the sides. Because her bangs are such a good length, she could spike them out and up if she desired or even put small coiled curls on them.

Mary's hair color is an all one color of a medium dark rich brown with the slightest tinge of red that can barely be seen, depending upon the lighting.

Her light makeup is focused upon her eyes with heavy eyeliner, lashes and mascara. She is wearing just a touch of pink blush and a pint matted lip tint.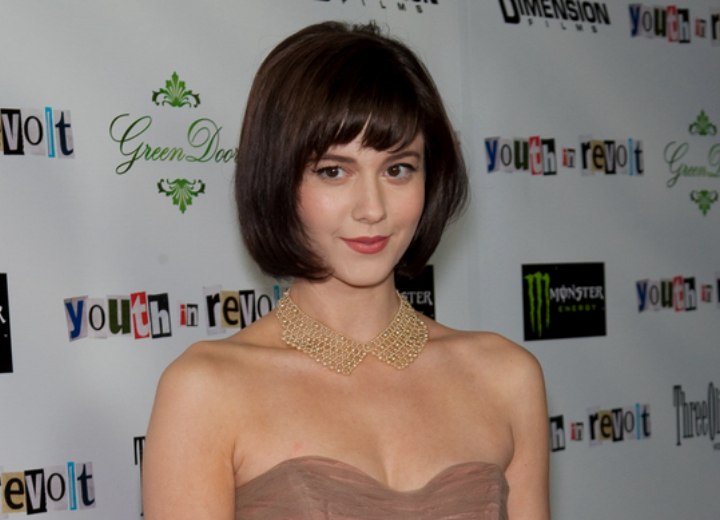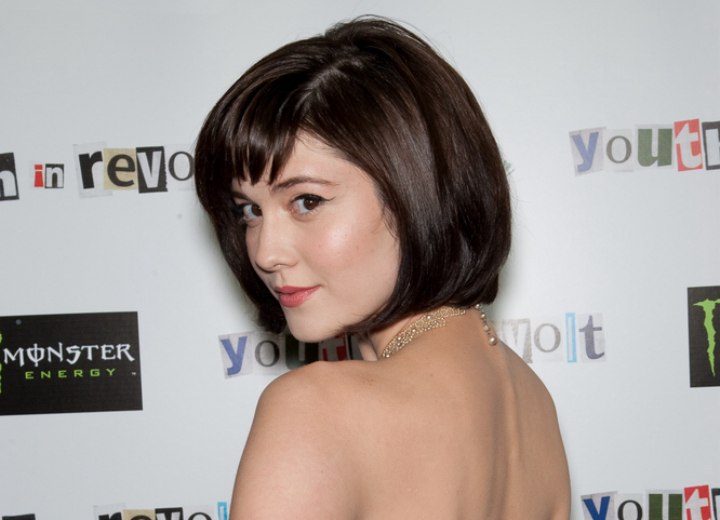 More Mary Elizabeth Winstead Hairstyles