Coiled Curls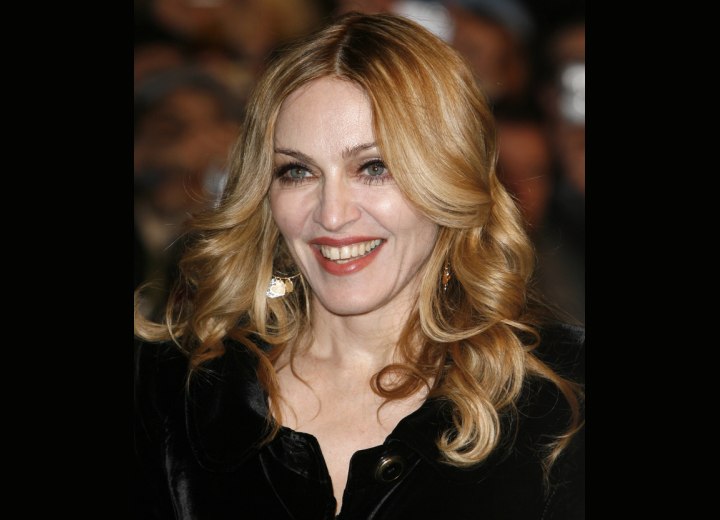 Click to enlarge

Madonna at the Arthur and the Invisibles London Movie Premiere on January 25th, 2007. Madonna is forever the pop singer, record producer, film producer and dancer.

She is wearing her long hair with multi blonde, brown and golden red foiled colors and coiled curls.

Part your dry hair in the center that is so fashionable for today and use your medium sized curling iron wrapping your hair vertically going back on the sides and from bottom to the top and allowing the waves and curls to be styled where it may fall.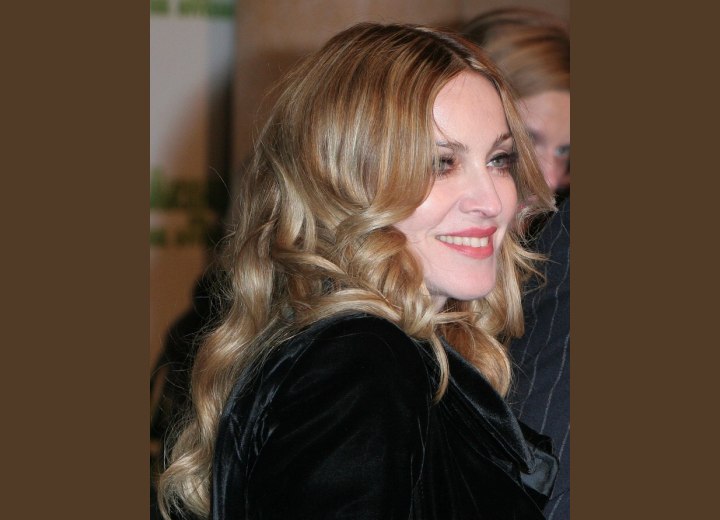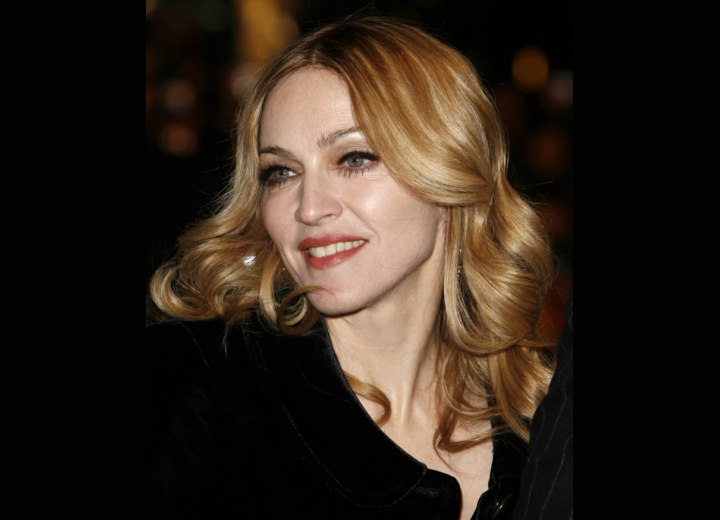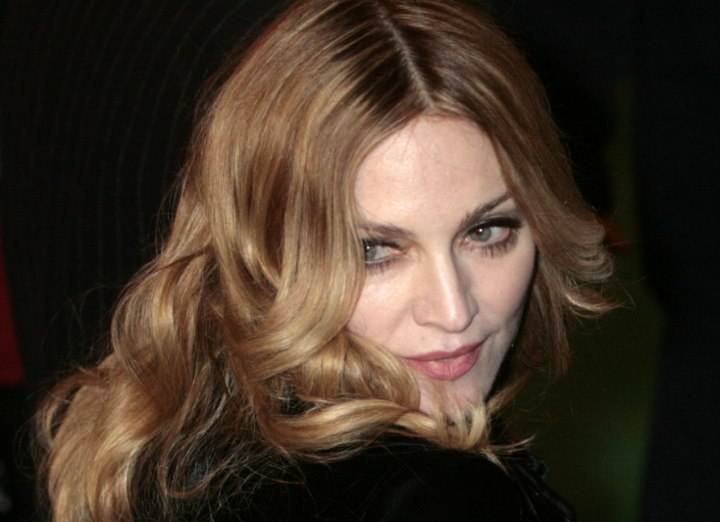 More Madonna Hairstyles