Lo Bosworth - Backcombed Top Hair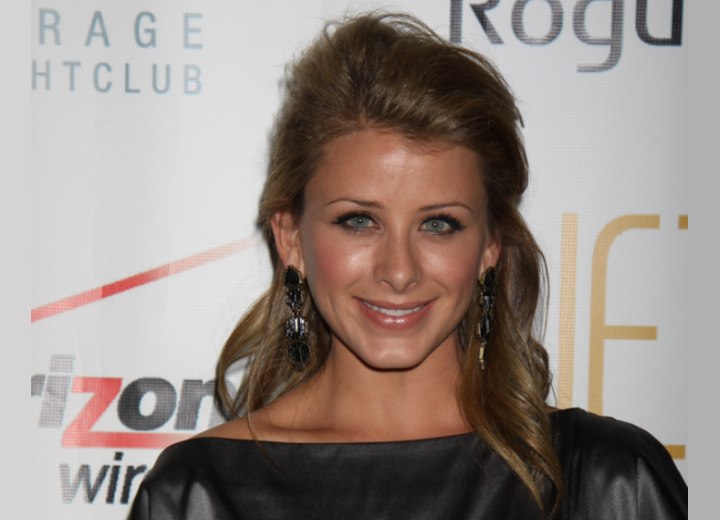 Click to enlarge

Lo Bosworth is a busy gal these days as she hosted the Verizon Wireless Samsung Rogue Launch at Jet Nightclub in Las Vegas (October 26th 2009) and look at the beautiful satin silver grey dress she wore! Grey does well on her.

Looks like Lo is keeping her hair between a warm dark blonde and light brownish color with subtle thin slices of lighter blonde blended around her head. Her hairstyle is fairly simple to wear if you are up to coiling in the back. The top is backcombed for the height she has in the crown. A light touch while combing to smooth the top and sides back will give the look that is desired when you fasten the hair in the back.

Use a pick, hairpin or end of a rattail comb to bring the hair up after you have backcombed your hair and spray with a little holding spray afterwards. The nice thing about this hairstyle is the up and down look, which reveals her party drop earrings that match her awesome dress. For my personal taste for Lo, I would swing all of her hair into an updo for just a tad more elegance, in this way her earrings and eyes would glitter that much more.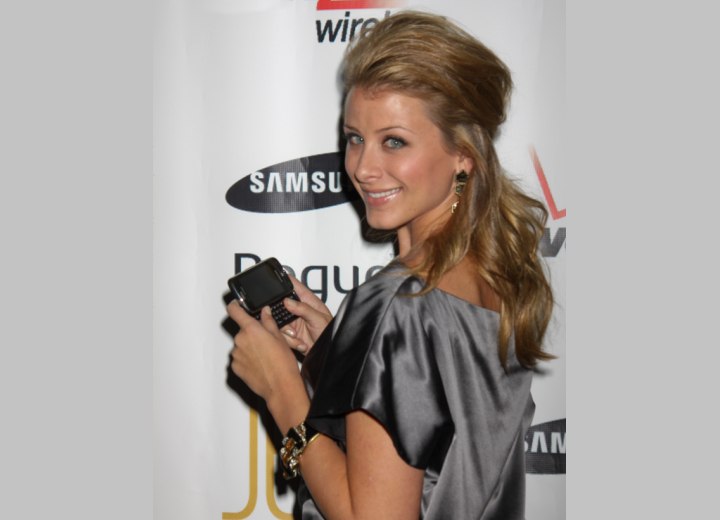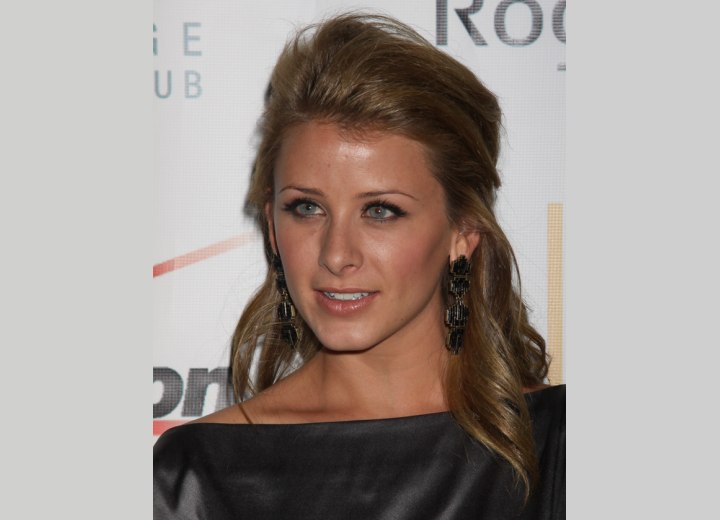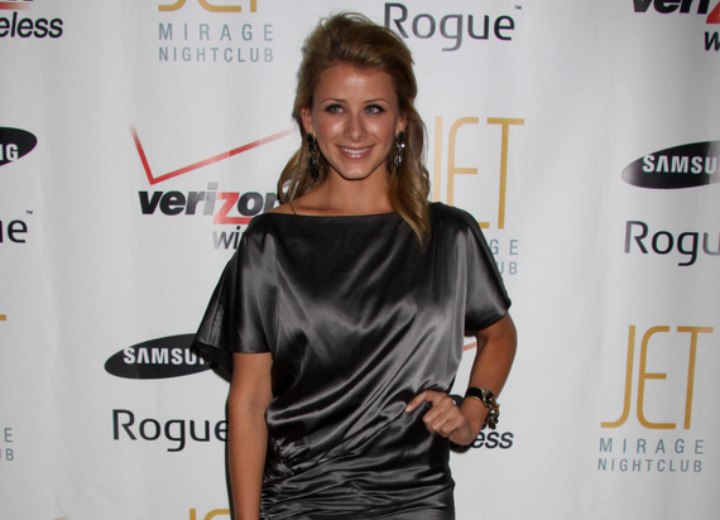 Related Post:
More Lo Bosworth hairstyles