Short Hair Illusion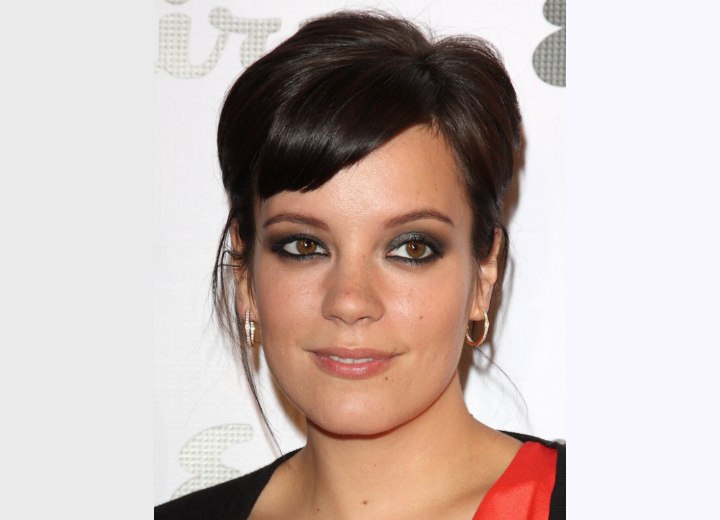 Click to enlarge

Lily Allen became a real wow factor when she attended the June 2011 Issue Launch Party of Esquire Magazine on May 5, 2011. She gave the illusion of having short hair when in reality all of her hair was brought back and secured in an updo.

The only part that we could see that was short was her delightful bangs that were brought over into a smooth comb and that rested above one of her eyebrows. The illusion of having short hair was emphasized by the short crop on the top and then the surprise tendrils gave a peek-a-boo possibility of long hair.

Styling for the illusion of having short hair with your long hair can be quite a challenge and yet rewarding when you experiment and give it a try.

Lily wears heavy smoky eye shadows on her lids and on the bone of her eyes, heavy eyeliner, slightly darkened eyebrows and mascara. There is subtle bronzing and flesh toned lip color. Her black dress is good, but it is the orange under her frock that puts the color in her face.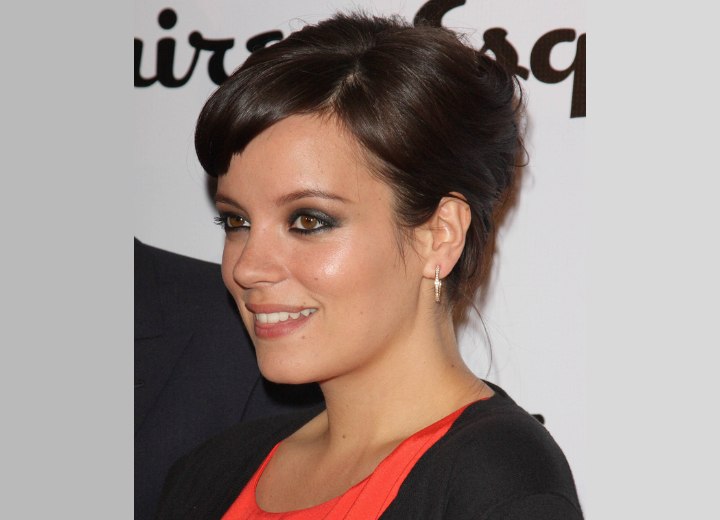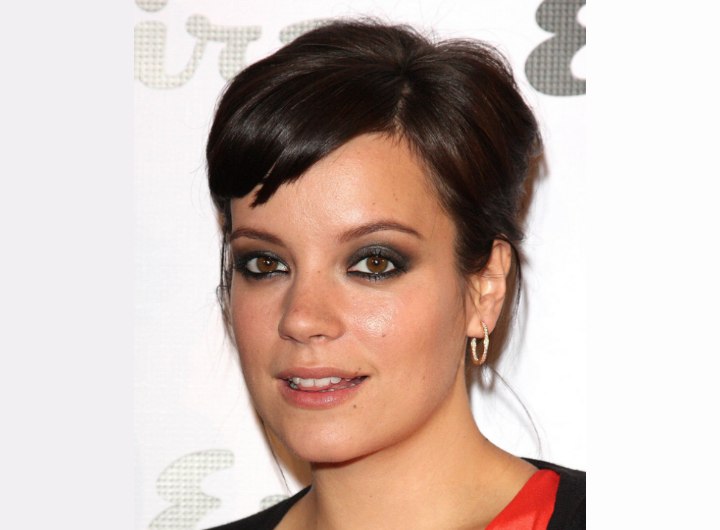 More Lily Allen Hairstyles