Lily Allen's Bob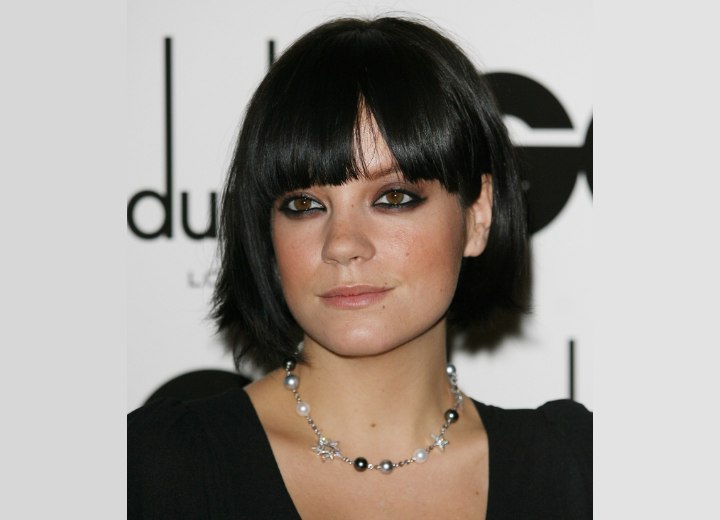 Click to enlarge

Lily Allen attended the GQ Men of the Year Awards 2010 in London on September 07, 2010 and she wore her coal dark hair cut into a modified bob that bowed around her chin and then again behind her ear.

We can see some layers on the one side that is flipped to reveal the difference in the haircut. The bangs are boldly edged in a crescent that covers her eyebrows with a window slit open just enough for us to see part of one of her brows.

Lily can wear her hairstyle in many ways, with added colored braids like white platinum for contrast or by adding slips of synthetic hair color like a bright magenta pink just for fun or different hair accessories to dress up her look.

She is wearing heavy eye makeup similar to a gothic look with a brownish taupe eye shadow, eyeliner on the top and encircled around her eyes, complete with smudging on the lower area of her eyes and mascara. There is a brush of blush and a natural glossy color upon her lips.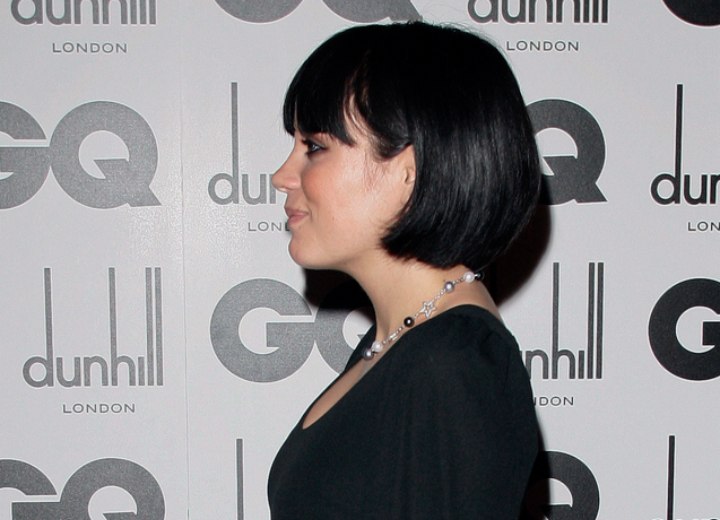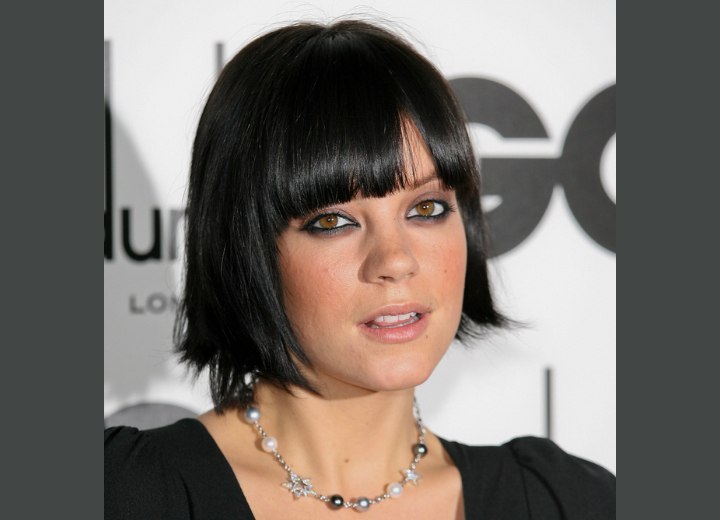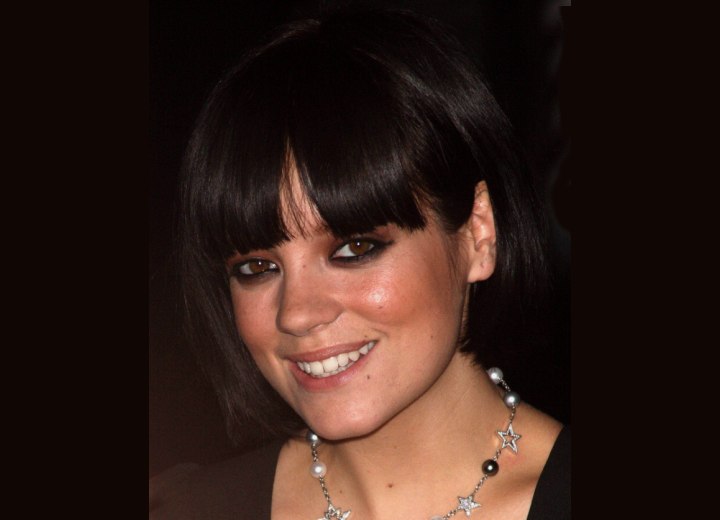 More Lily Allen Hairstyles