Hair Partially Up

Lea Thompson attended the second "What a Pair" concert to benefit The Revlon-UCLA Breast Center in Los Angeles, Ca. on March 14, 2004.

She wore her hair partially up in the back with a few sprigs of fans modeled from the fastening. The hair along the sides and in the lower back was straightened to perform the roundness and flexibility that we see in the photo. There is a small amount of height on the top and spidery pieced sections touching below her eyebrows.

Lea's milky white skin carries a light foundation with penciled eyebrows that match the color of her hair, there is eyeliner, lashes and mascara. There is the slightest hint of blush upon her cheeks and forehead. Her lips are touched off with a light creamy coral color. The thin silver looped earrings accent the rounded hair and dark knotted necklace.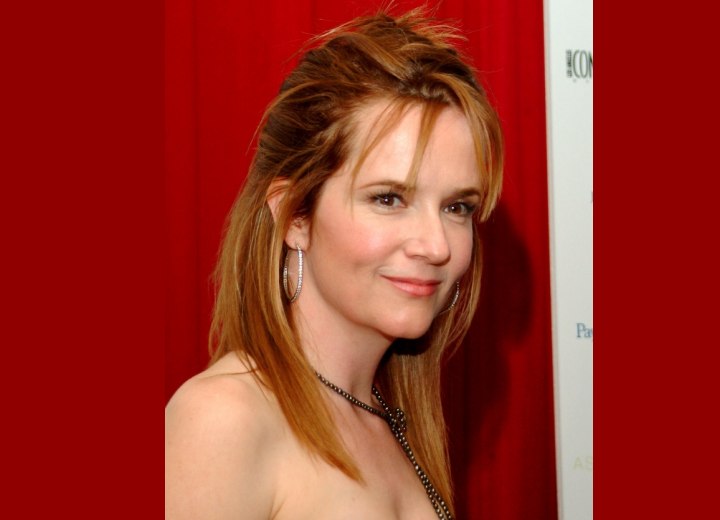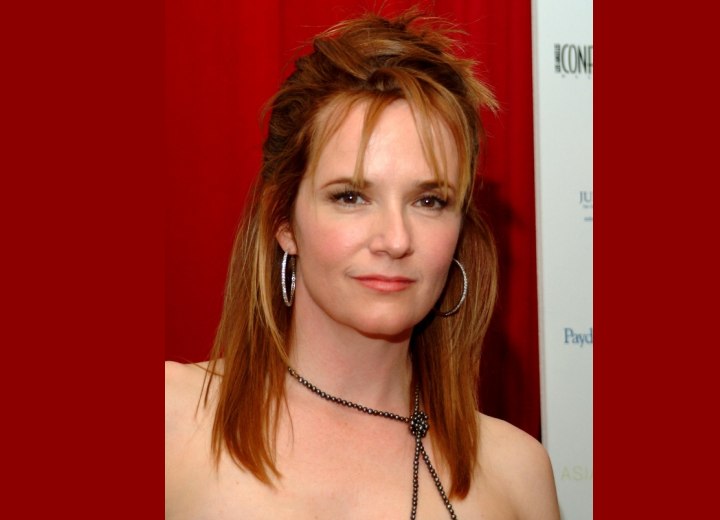 More Lea Thompson Hairstyles