Lea Thompson's Gypsy Hairstyle

Lea Thompson attended The World Premiere of "Jackass Number Two" in Hollywood, California on September 21st, 2006 and her bronzed gypsy haircut was fully layered with a wealth of idle dips and lazy curls that plunged below her shoulders. A center part was used to bring the bangs down and over to the side. The other side swung down into a festive wave.

With hair as long as Lea's, she can wear it up into a chignon in the back with thin braids wrapped around the bun or she can wear her hair in a pile of braids that are curled atop one another. A simple brushing would bring the hair back to be secured it with a decorative hair clip is quick when someone is on the go. The list is endless if you would like to take the time to try new ideas.

Her facial makeup is transparently light and seems to be barely there with a little eyeliner, mascara and lip tint.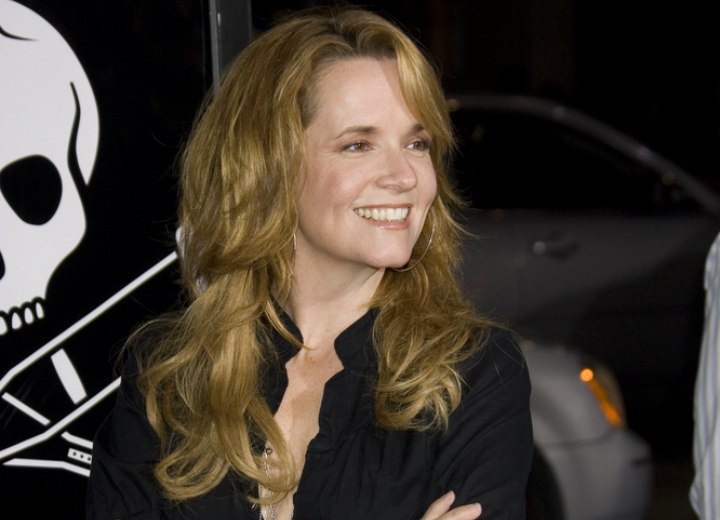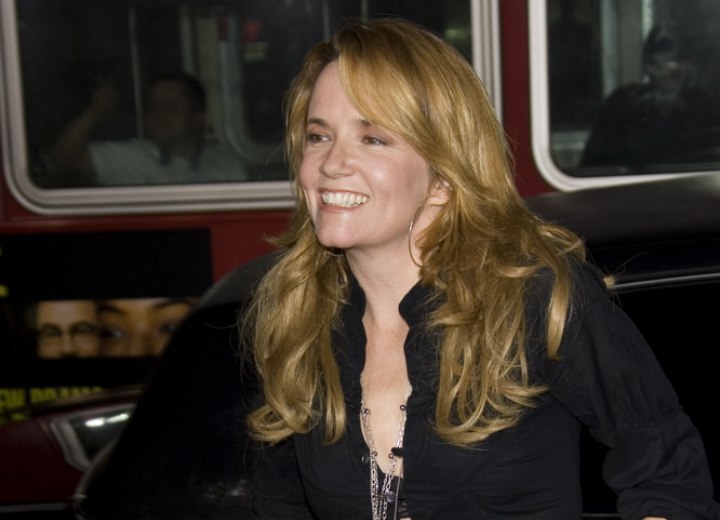 More Lea Thompson Hairstyles