Lea Thompson with Red Hair

A smiling Lea Thompson attended the 2010 HBO's Golden Globe After Party on January 17, 2010 with her long red hair worn down and over to the one side with the masses of curls tumbling from her shoulders. Her bangs are smoothed over to one side and taking part of her eye while ending with a curl upon the side.

Lea has beautiful healthy hair that would look great in an upswing with a cluster of curls amassed in the back.

The burgundy/maroon color of her empire waist evening dress isn't the best for a redhead, nor does the orangey camel background give her the best shot for her coloring. There is very little contrast, as she practically blends right into the wallpaper. For a good back ground, greens, blues, turquoises or grey. It shouldn't be too light because of the lightness of her skin or too dark for the same reason depending on what she wears.

Tip: Sometimes, when a dress clashes with your hair or skin color, you can a decorative scarf around your neck or wrap around your shoulders. In Lea's case, a grey wrap would have helped exhibit her pretty red hair, especially if the background color would have been different.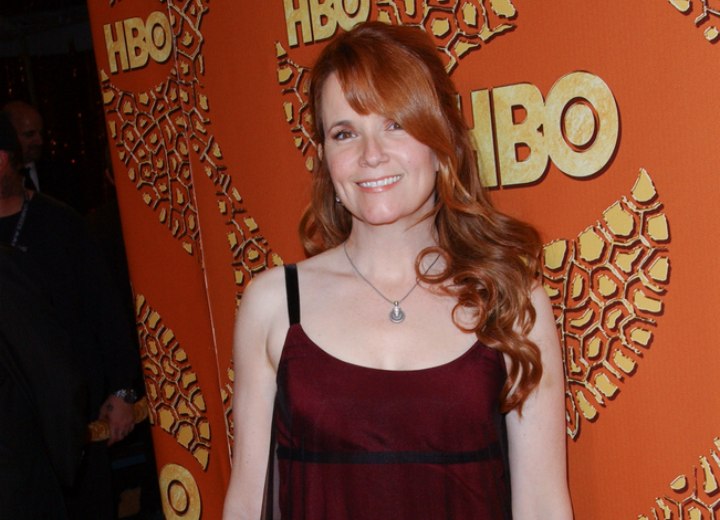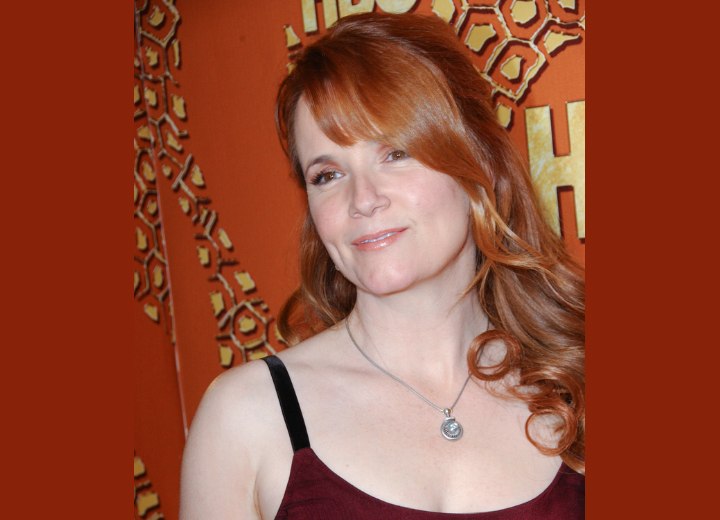 More Lea Thompson Hairstyles