Lauren C. Mayhew

Lauren C. Mayhew was at the Children Uniting Nations Day of the Child Hosts 2000 at Risk Children in L.A. November 07, 2004. Lauren wore her long hair in a sleek straight style that was parted in the center.

There are thin pin stripes of blonde highlighting her hair over the deep brunette color that we can see underneath. There is a possibility that her long brunette sections that are flowing below her shoulders are clip-on extensions.

Her natural look lends a hypnotic appeal for those who are eco minded. The olive skin tones, her carefully arched brows, lashes, mascara and eyeliner woo those around. Her pink lip tone becomes a good finish for her wholesome appearance. Lauren is wise to have the thick turquoise and white winter scarf wrapped around her neck. The red rose combined with the wrap blends in to be a good combination.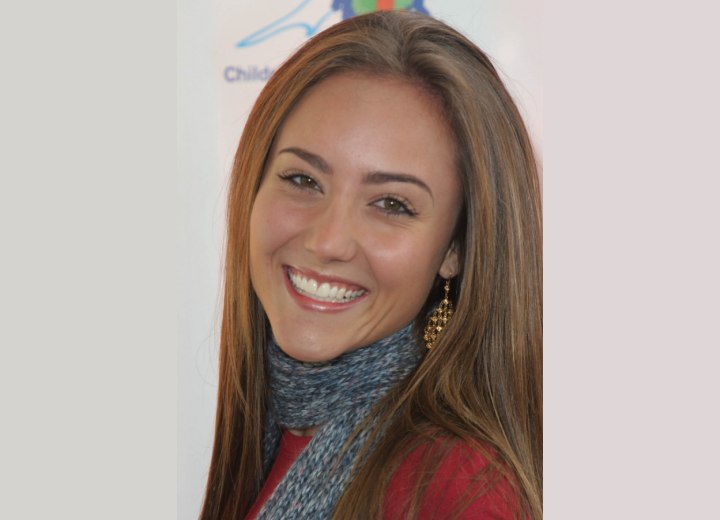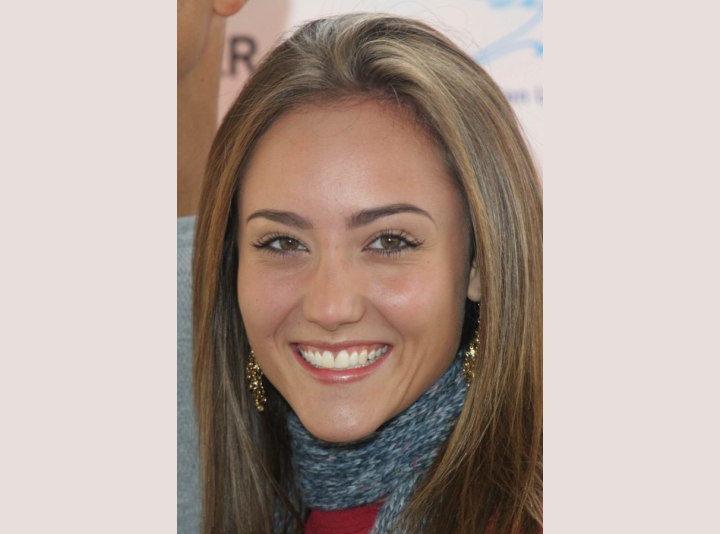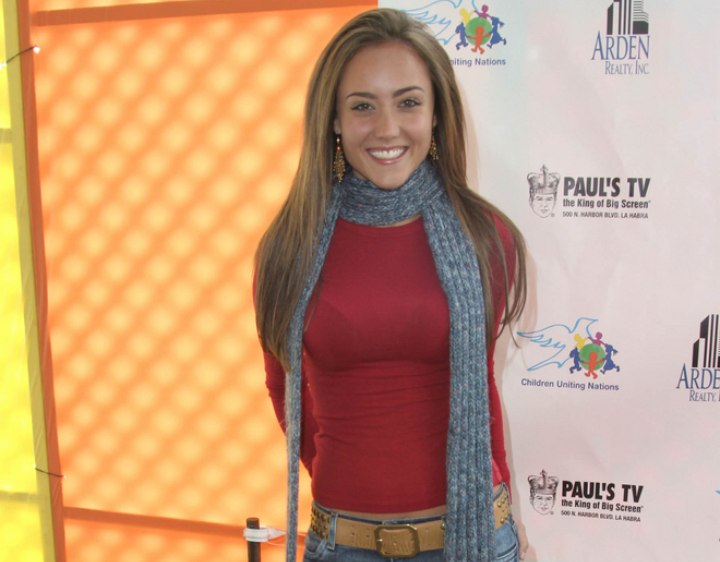 More Lauren C. Mayhew Hairstyles