Lauren Holly's Long Pixie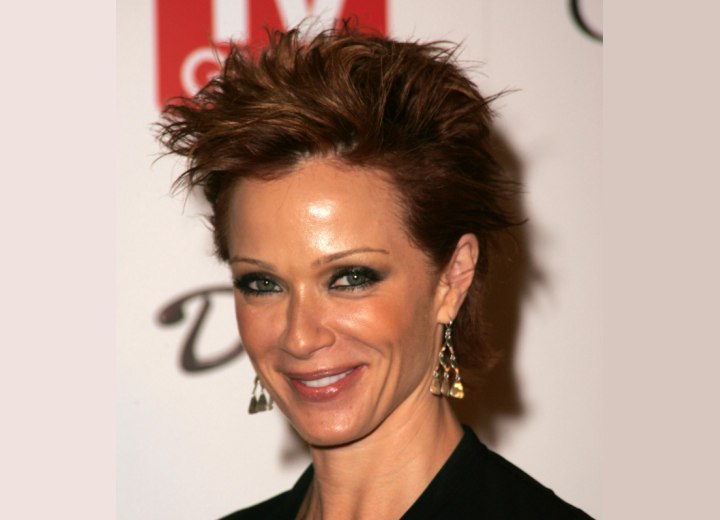 (Scroll down for more photos ↓)

Looking for a hairstyle that makes a statement? Take some notes and check out this wild look from Lauren Holly. She wore this chic ensemble to the TV Guide Emmy After Party back in 2006.



This short spikey hairstyle is actually pretty long for a pixie cut. Strands are left long and soft around the ears and neck. The length on top gives the hairstyle lots of versatility. Lauren wears the neck and sides swept back and down, close to the head. The top of her head boasts tons of volume!

Strands are blown out to maximize height on top and even the bangs are blown straight up to really open her face. To keep the look full of volume and texture a strong hair wax is used at the roots and ends to really spike up the hair. The texture is really played up to keep it fun and whimsical. A strong coat of hairspray sets the look and finishes off the job.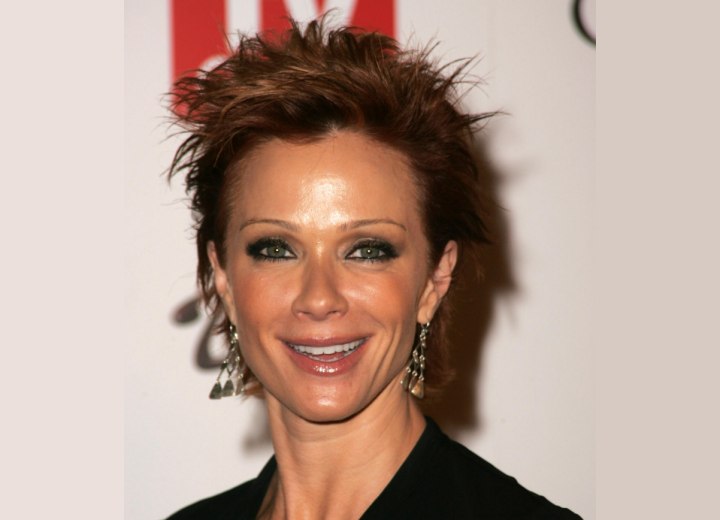 Lauren's hair color is a medium, brown shade with beautiful gold undertones. You can see some gold fleck in her green eyes so the color is perfect. If you want to try this look out for yourself, take note that this hairstyle works best on ladies with round or heart shaped faces.

Medium to thick amounts of hair with a slightly wavy texture is ideal for achieving this particular style. Don't forget to use the right styling products to make your look pop.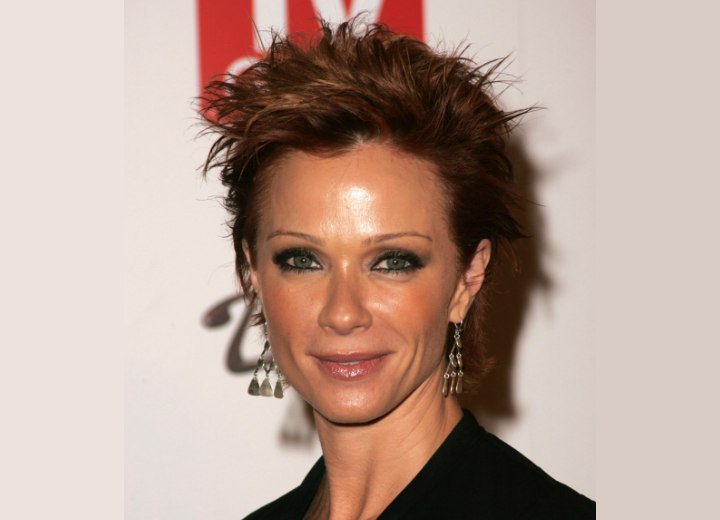 See also: More Lauren Holly hairstyles
Photos: S. Bukley / Shutterstock