Lauren Bosworth's Hair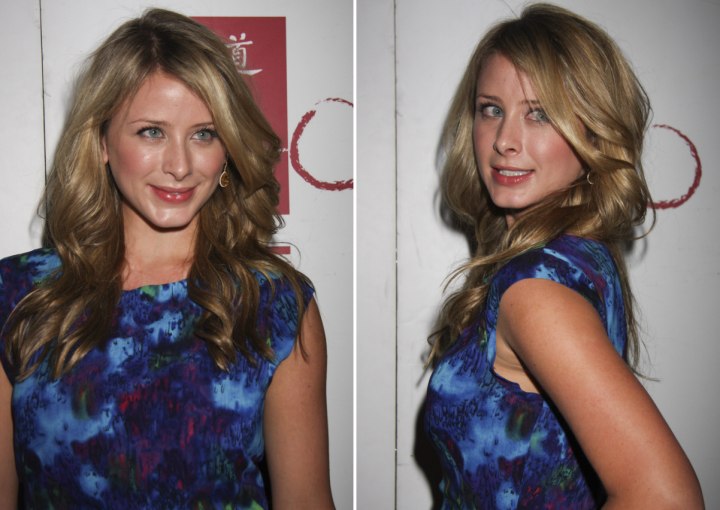 (Scroll down for more photos ↓)

Flirty long layers are infectiously unavoidable in Lauren's tri-toned blonde hair that hangs below her shoulders.



Styled with an off centered part and a large curling iron that winds the hair vertically away from the face expedites this hairstyle into the plush roundness you see. A flat iron will also do the trick around the top to bring the straightness that moves across the temple.

Follow through with smoothing serum and spray for this informal hairstyle. For more of a formal look and using the same part we could take the side top area and the sides and braid them into a fishtail braid going back and tie in the back. Lauren Bosworth would look good in just about any style.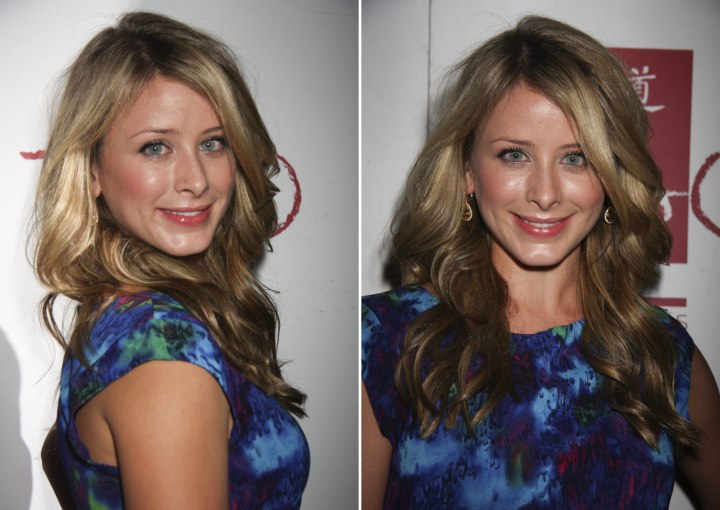 Photos by PR Photos