Mullet Like Hairdo

Supermodel Kylie Bax had a Duran Duran moment when she attended the Vanity Fair "In Concert" party on November 15th, 2003 in New York. A mullet like hairdo that reminded of Simon Le Bon and other British Pop Stars of the 80s.

Short sides, a cropped longer top and spaghetti strands in the back that just seem to be out of place and completely unnecessary. Even the feisty little portion of hair that snugs its way to the forehead cannot convince anyone.

Unfortunately the make up did not do Kylie's gorgeous features any justice. Blue eye shadow with green eyes is a tricky thing and should be used sparingly.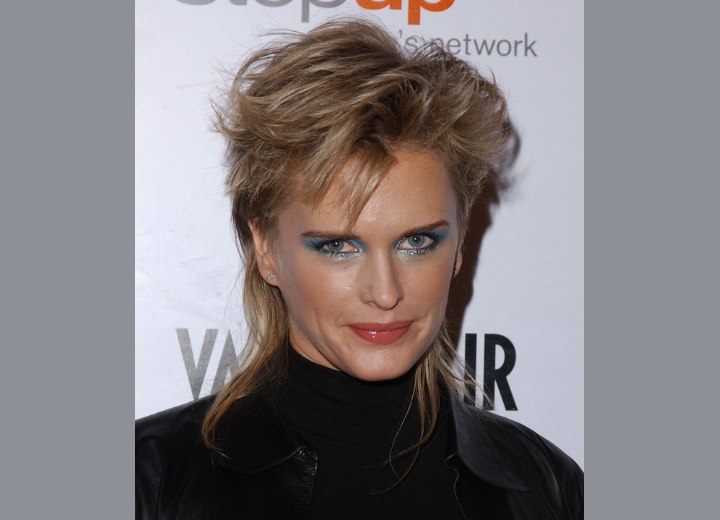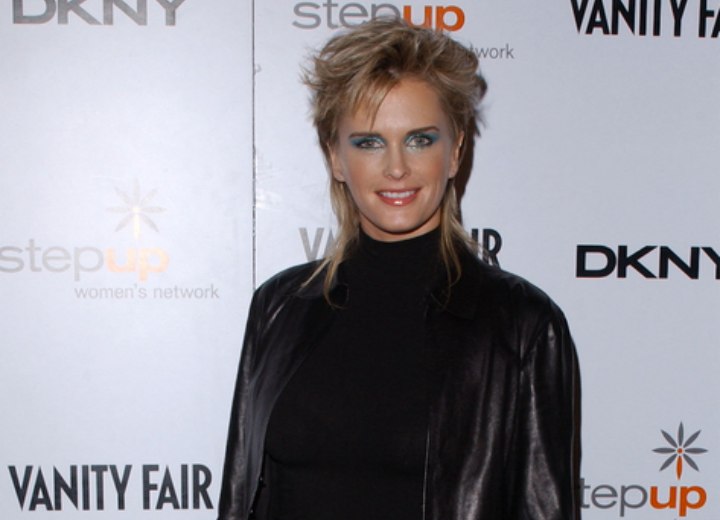 How to Cut a Mullet
More Kylie Bax Hairstyles