Kristen Wiig's Short Hairstyle

Funny gal Kristen Wiig is sporting a totally fresh short hairstyle. The 40 year old actress and comedian looks fabulous with this short crop. It is for sure a big change and she pulls it off beautifully. Straight strands are cut into a crisp, chin length bob without any layering. The lack of layers keeps the hair looking sleek and full.

We love the flirty vibe the hairstyle has because of the deep side part and fun flip on one side. This is a great option for thinner hair as the lack of layers makes it look as full as possible.

Kristen keeps her color rich in a medium brown shade. A dark chocolate hue with a touch of caramel swirled in for a super shiny result.

Hair is ironed out smooth and can easily be tucked behind the ears. Adorable! This is a great hairstyle to try out if you are looking for a fun change. With this type of cut you can grow your hair out without too much hassle. This photo was taken at "The Spoils of Babylon" TV Mini-Series Los Angeles Premiere on January 7th, 2014.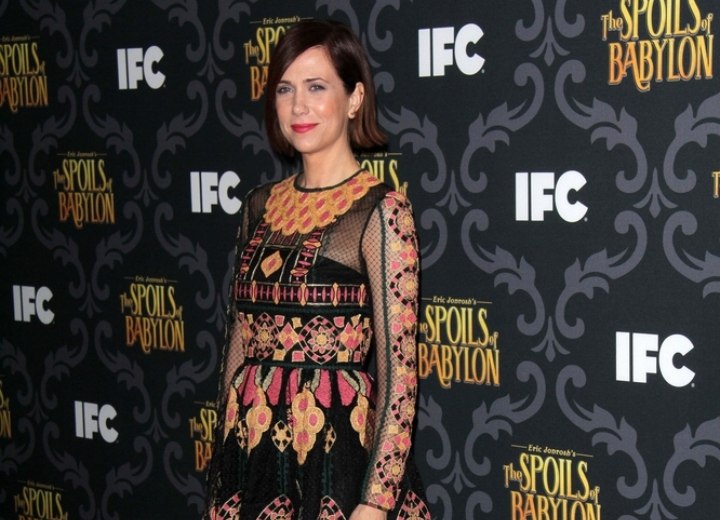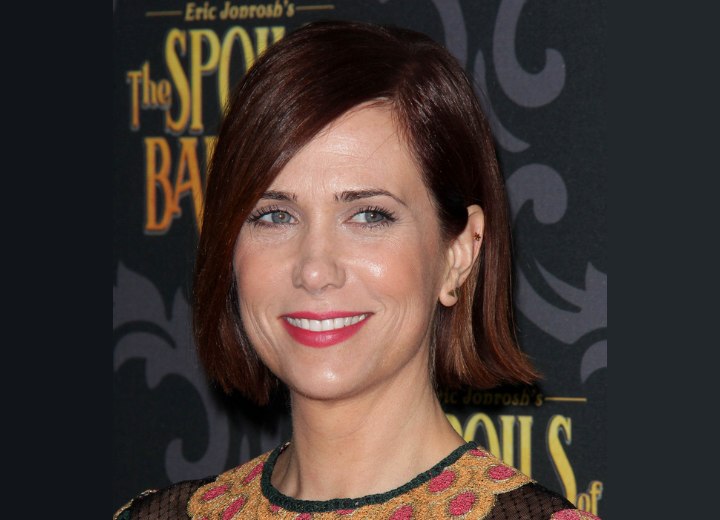 Related Post:
More Kristen Wiig hairstyles