Long Hair for 40 and above

Kristen Wiig looked very sharp at the L.A. Premiere of "Despicable Me 2" (June 22nd 2013). Her long hair is way past shoulder length and reaches all the way to the middle of her back. We love celebrating women who are 40 and above that can still look young and fabulous. Work it girl!

Not only does she look sexy and youthful but she makes it look easy. Wiig's hairstyle is long and has most of the layering cut around the face for texture and movement. The shortest layer is around her chin, which frames her face nicely.

A deep side part helps show off her layers and flatters her oval face shape. Kristen irons her hair straight for a sleek and sophisticated texture. Wiig's gorgeous medium brown shade is warm and rich. The color appears to melt into a creamy caramel hue just on the ends of the hair. Stunning!

What we love most about this style is how healthy her hair looks. The sun hits her hair and it has an amazing shiny glow. Be inspired by Kristen's silky strands - take care of your hair and invest in good products that will help make it the best it can be.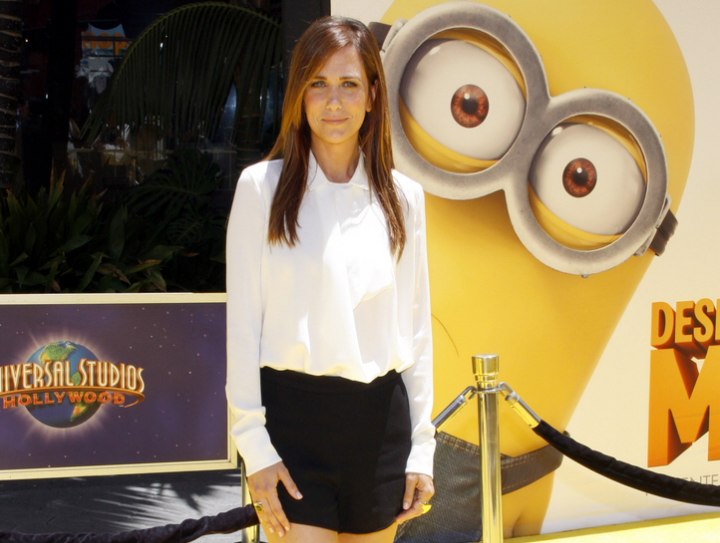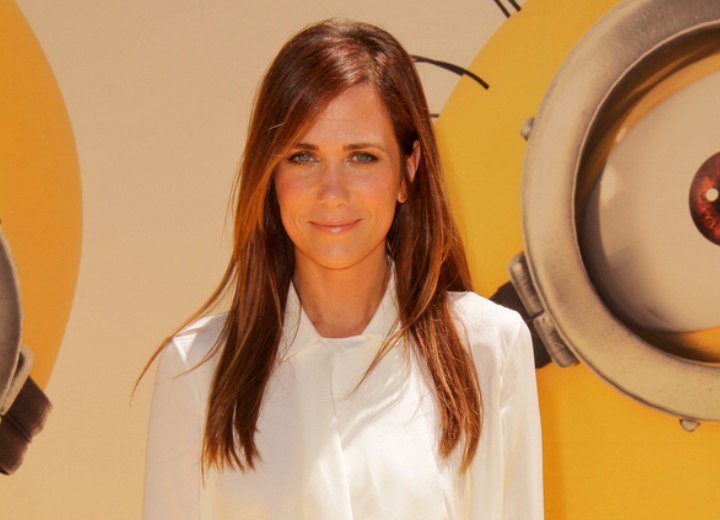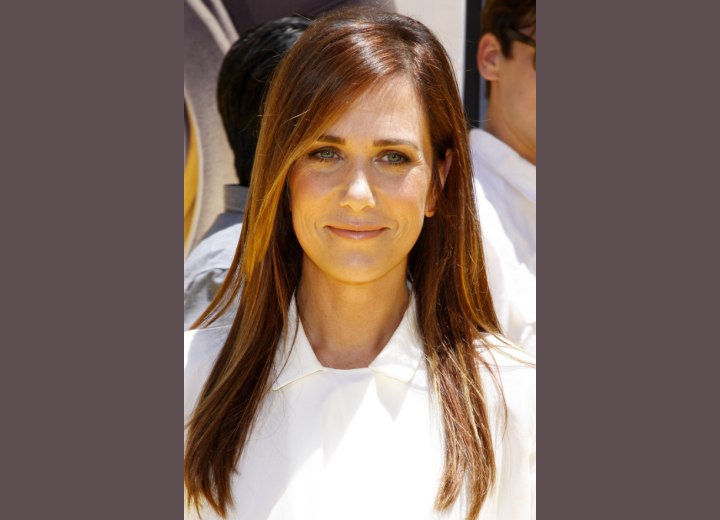 Related Post:
More Kristen Wiig hairstyles