Fake Pixie Look

Kristen Wiig attended the Los Angeles Premiere of "Paul" on March 14, 2011. We get the impression that her hair has been cut into a fifties D-A or a pixie haircut that has been brushed all back. We have learned that nothing is ever as it seems, as Kristen's hair has been severely pulled and secured in the back. Her top has a small amount of height that lightens up her severe hairstyle.

Kristen has an oblong shape face and carries her hairstyle off very well. There are medium thin eyebrows, a warm peach shadow, light thin eyeliner, mascara, bronze/blush and a coral lip tone. With the right tone of red in her hair, Kristen could look quite striking.

Take note how long her earrings are and that actually shows off the length of her neck.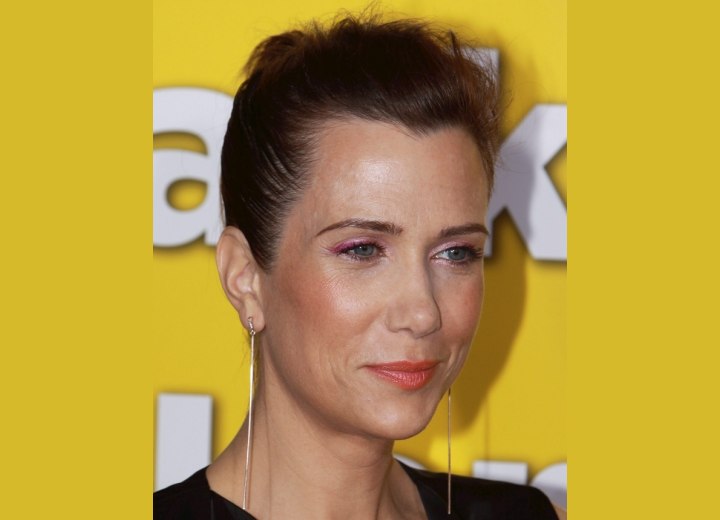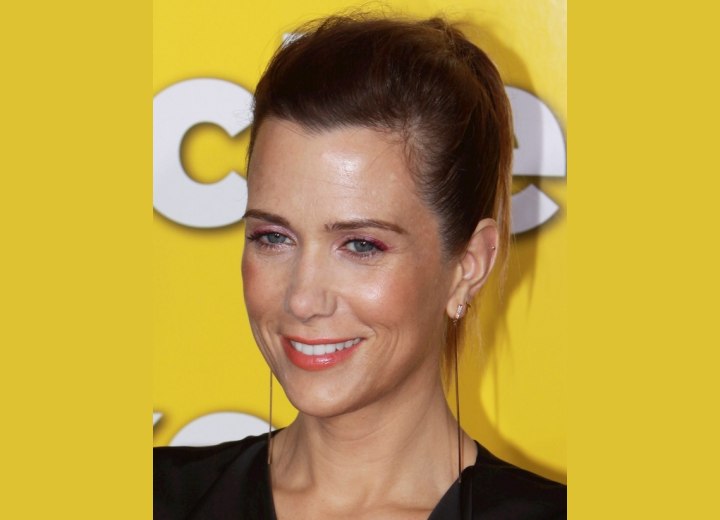 More Kristen Wiig Hairstyles