Kelsey Chow's Hair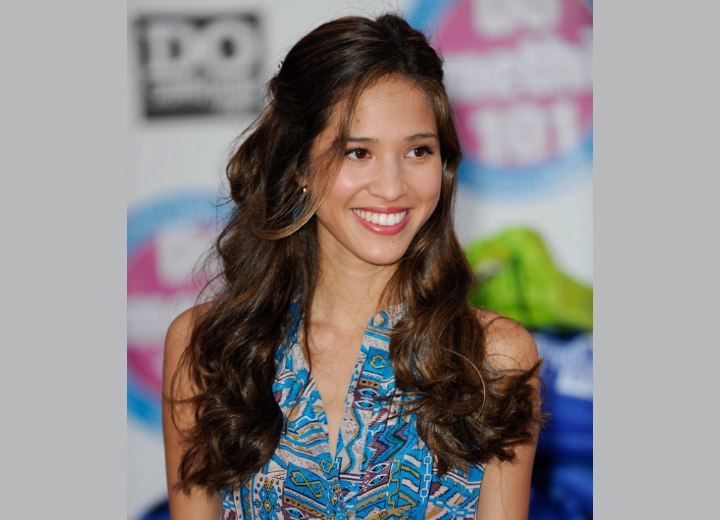 Click to enlarge

Kelsey Chow had her picture taken while she was at the 2010 Teen Awards on August 8th, 2010 and her long brown hair was styled in a mass of jumbled waves that fell below her shoulders. Her centered part brought the two sides away from her face to be secured in the back.

Conventional rollers would be a good choice for anyone who desires long waves and curls as it would give more staying power. There are so many other ways Kelsey could wear her hair if she wanted to dress her hair up a bit, such as: tri-braiding along the sides and securing in the back with a hair accessory. Another way is to bring her locks over to one side in curls wrapped with a ribbon to hang below her shoulders.

Kelsey wears her eyebrows in a light form, and wears a light dusky shadow with a light eyeliner and mascara. Her lips are given a medium light pink tone.

She is wearing a gray and turquoise short sleeved designed dress with a long v-neckline in the front.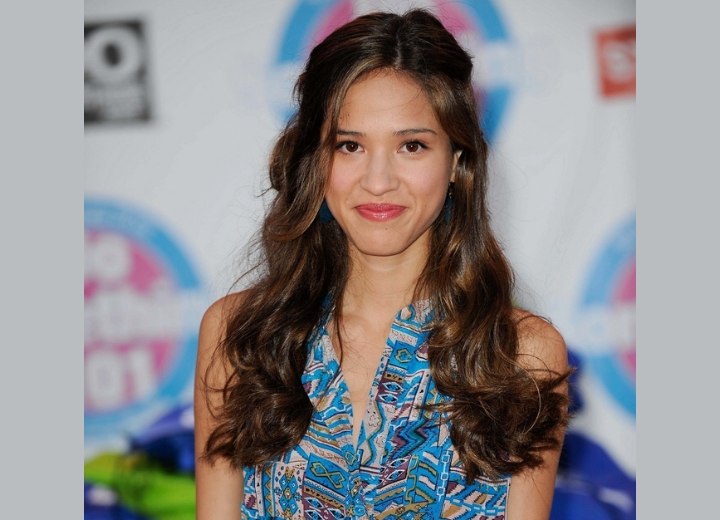 More Kelsey Chow Hairstyles