Keri Hilson's Short Hair

Keri Hilson wore a very smooth round hairstyle at the May 17, 2011 59th Annual BMI Pop Awards. Her side part brought the top over with a heavy sleek dip over her eyebrow that linked into her side that was rolled back.

The other side was brought under with the rest of her hair in the back. Keri's attractive slices of gold beige and light brown hair colors can be seen easily with her glossy capped short hairstyle. Her hairstyle can be achieved through using large rollers rolled into the direction that you desire with a vigorous brushing to bring in the round cap.

Makeup becomes the frosting on the cake when you have the right hairstyle and the right fashion for your special event. Keri keeps her eyebrows at a medium width with a high arch and close to the same color as her hair color. Her eye shadow is a warm brown that is coupled with lighter beige and with heavier shadow under her eyes.

There is thick eyeliner that also surrounds around her eyes, lashes and mascara. Along with bronzing and blush, her lips are defined with a rustic red with a touch of pink on the inside. Her white dress with the black intrinsic pattern gives a hint of conservative class.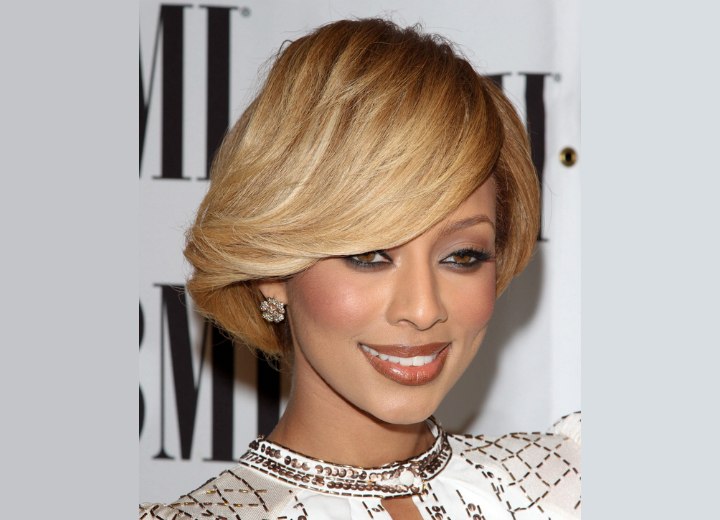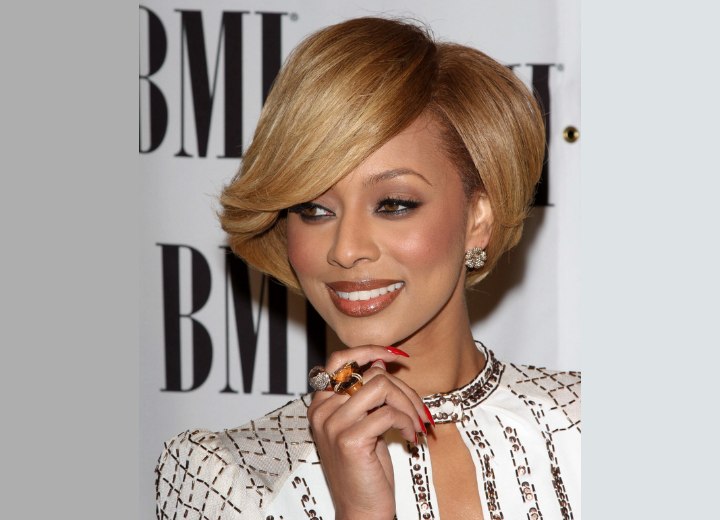 More Keri Hilson Hairstyles