Kelly Ripa's Curled Blonde Hair

Click to enlarge

Kelly Ripa posed for a photograph when she attended the 69th Annual American Ballet Theater Spring Gala on May 18, 2009.

Kelly's light beige blonde hair is naturalized with slices of brown that give her the savvy needed for her outgoing personality. Aside from the upkeep of the hair color, Kelly's hair would be easy to keep with light jumbo rollers all over the head, then combed into the high side part with the two sectioned areas from the part combed and twisted to be fastened in the back. Use a light styling lotion or a styling gel to help you with your styling.

A light golden tan enhances Kelly's skin tones and her makeup is blended to match the tan. She has thinly arched eyebrows, concealor with a lighter shadow applied over, a smoky blue/grey on the bone of her eye lid, eyeliner, lashes and mascara. There are touches of bronze/blush blended at an angle that level up to the top of her ears. A pale luminescent lip color finishes her portrait that is set with diamond earrings.

Kelly's bubbly personality should have a pink or rose lip color, as it would give her more color and present her charming tan.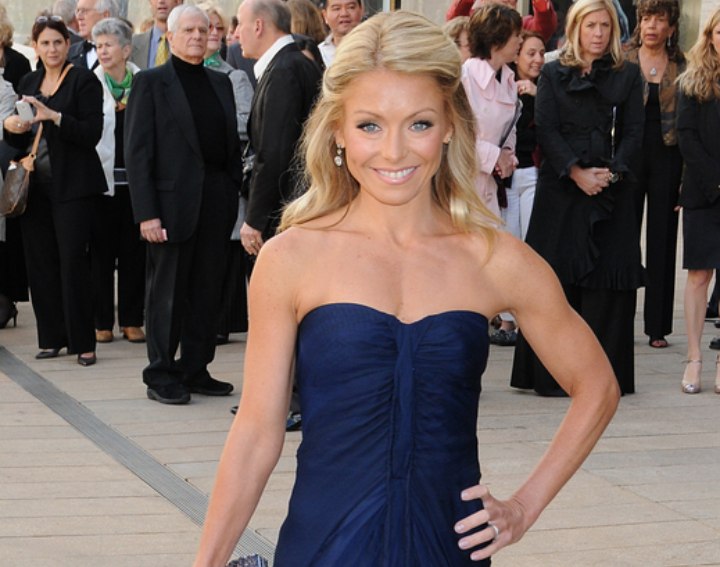 More Kelly Ripa Hairstyles