Shiny Pale Blonde Hair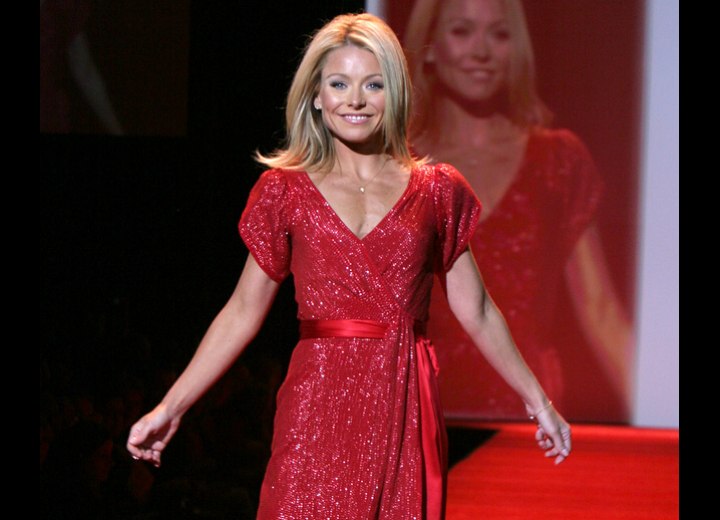 Click to enlarge

Is red hot this year? Kelly Ripa has red shoes that are matching her dress that matches her most stylish sash. Sashes are totally in, especially if it is red! Take a peek at the length of that dress, is that good or what!

Being a true celebrity, Kelly wears her healthy pale blonde hair, straight, sleek and shiny (February 2nd, 2007). There is no doubt a flat iron was involved in this style.

One thing to remember, we may be able to straighten our hair like Kelly does, but it doesn't mean we are going to be a carbon copy of her. What it does mean, is that you are going to look, that much better for the effort you have been taking and that means feeling so much better about yourself.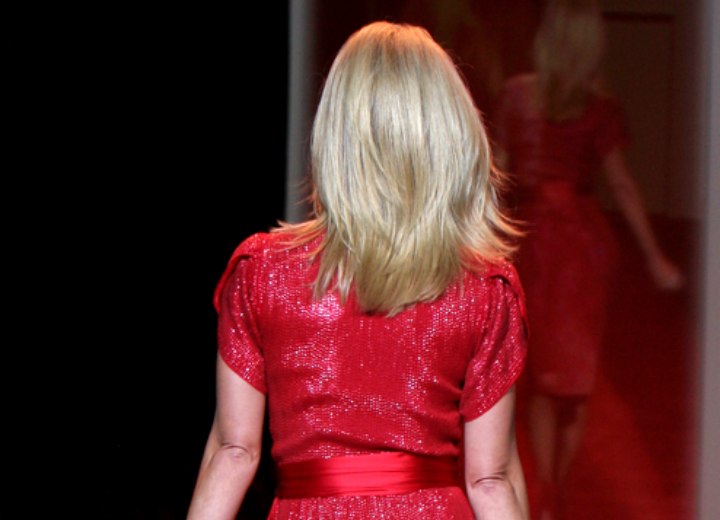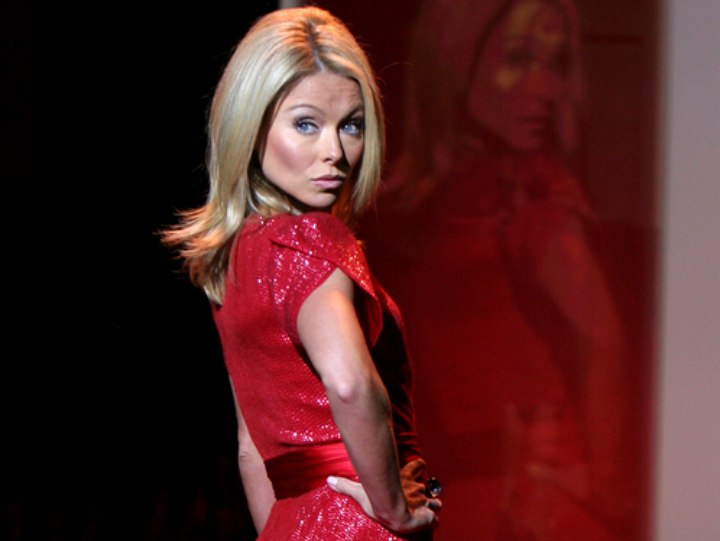 More Kelly Ripa Hairstyles