Hair Color that Makes the Eyes Shine

At the U.K. Premiere of the film, Flight, in London (January 17th 2013), Kelly Reilly presents a stunning image on the red carpet. Her shoulder length hair is cut with a long fringe partially veiling her eyes, and curving to frame her cheeks and mouth.

The warmth of her strawberry-blonde hair color helps to grant her skin a subtle glow and makes the green of her eyes shine. Her make-up is fresh-faced and understated allowing her natural beauty to shine all the more.

Dressed in a form-fitting, slinky gown with flared hem, all in a deep Mandarin orange shade, the actress shows off her curves in the most positive fashion. Simple diamond and gold rings and bracelet are all that are needed to complete the ensemble which provides all the glamour a girl could possibly need with a sway of the hip.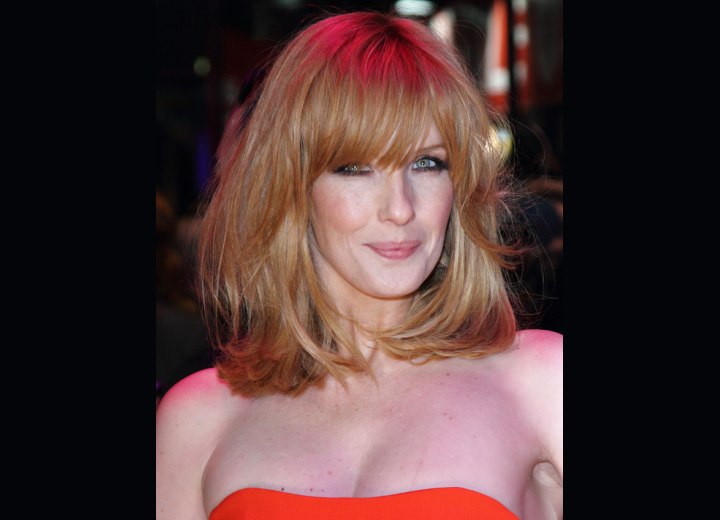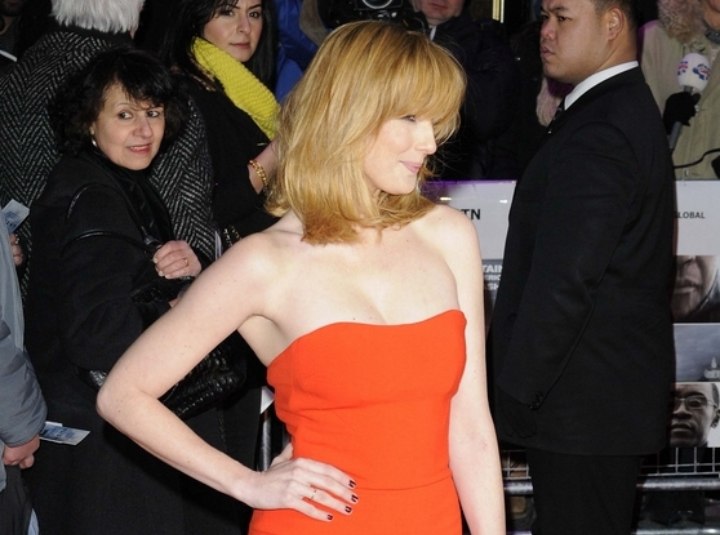 Related Post:
More Kelly Reilly hairstyles