Katy Perry with Blue Hair

When it comes to celebrities, you never know quite what you're going to get, and at the Grand Opening Weekend of 10AK Nightclub in Las Vegas (January 27th 2012) Katy Perry doesn't disappoint. The singer appeared at the party in a stunning mini-dress with spangled bodice and halter neckline and strappy stiletto heels sporting a smoothly-styled teal blue bob.

The cut is a classic bob with a side parting and razor-textured ends. It should be noted that in order to get these types of hair colors, someone who has naturally dark hair (like Perry) needs to lighten the hair's natural color to a level sufficient to allow the vibrant tone of the new color to shine through. Simply applying a teal color to dark hair will only result in a subtle tinting of the hair, visible only where the light glints off the strands.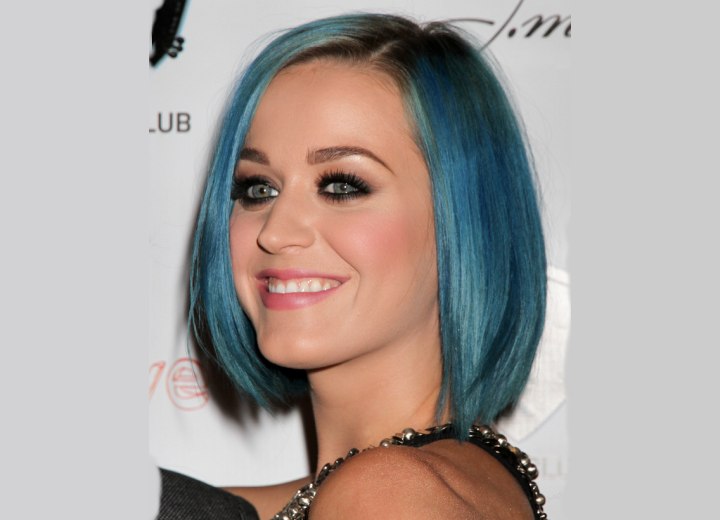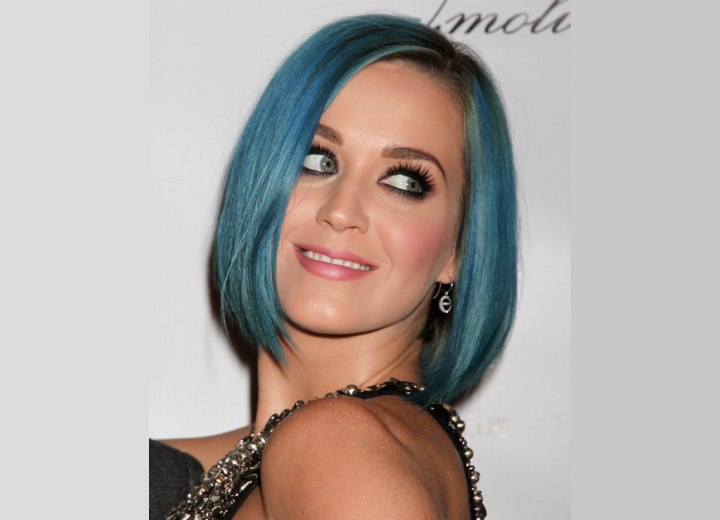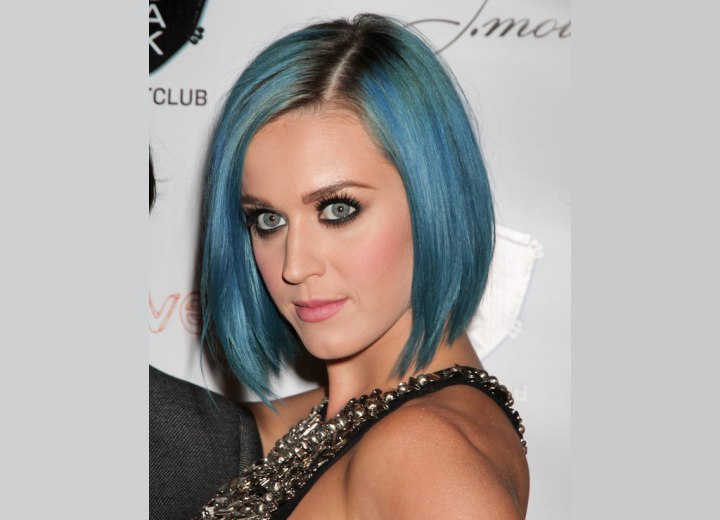 Related Post:
More Katy Perry Hairstyles