Katy Perry's Blunt Cut Hair

Looking for a hairstyle that's extra dramatic? Try out this bold look from one of our favorite pop stars - Katy Perry. The songstress is known for wild and unique outfits and hairstyles and even ops for crazy colors in her strands from time to time.

This mod hairstyle is very black and very blunt. Perry's hair is cut right at the shoulder line and her entire head of hair is cut to the same length for maximum fullness. Her strands were probably cut dry to create even more of a blunt edge.

Her bangs are blunt as well and are cut right at the brow line. The midnight black shade of her locks contrast with Katy's fair skin and make her look like Snow White. Dark black eyeliner adds even more drama to the overall look. Perry showed up with this black beauty look at the MOCA's 35th Anniversary Gala Presented by Louis Vuitton (March 29th, 2014).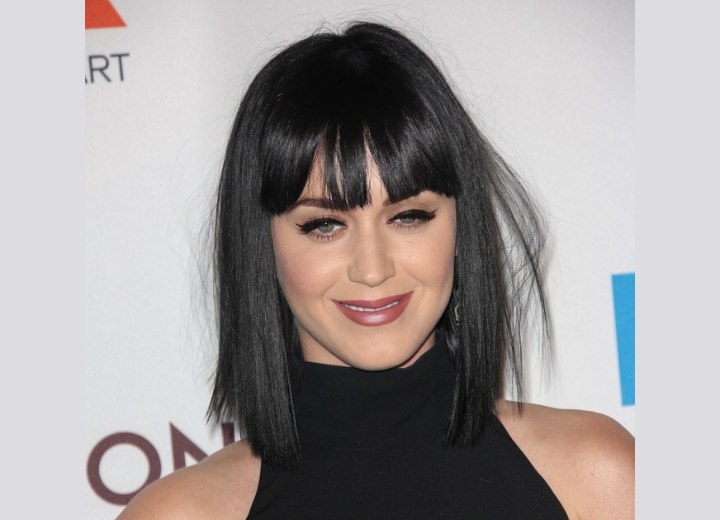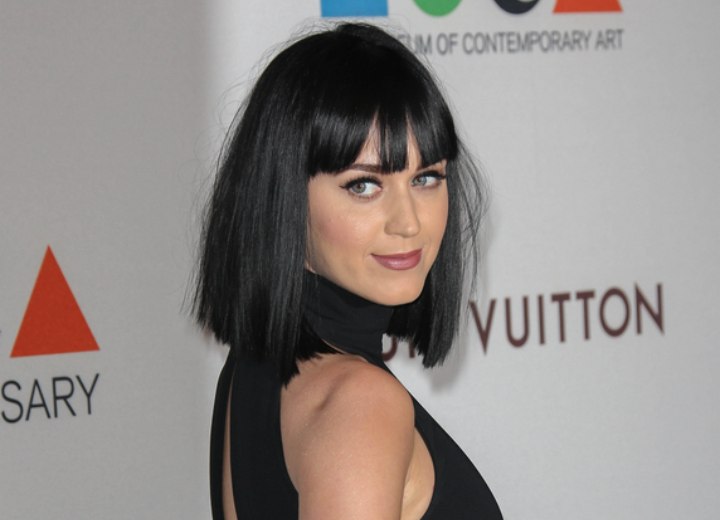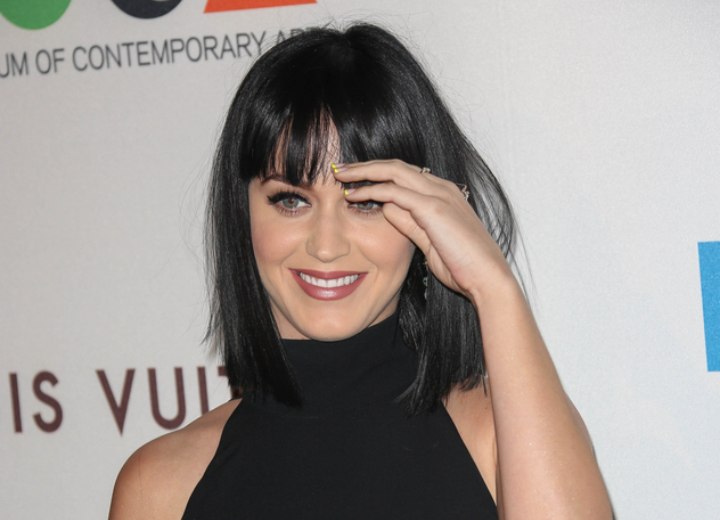 Related Post:
More Katy Perry hairstyles