Katy Perry's Long Hair

For those who are enthralled with raven black hair, on January 23, 2010 Kate Perry wore her ravenous long black hair that is coiled around her head at the "Waking Up in Vegas Party" at the Haze in Las Vegas, Nevada.

Her blunt bangs were shaped above her eyebrows and gave the party enough sizzle for everyone around. The sides were curled away from her face and were styled into light and thin winding curls upon her shoulders.

The drama of Katy's dark hair is emphasized with the heavy eyeliner upon her eyes, the dark smoky shadow upon the bone of her eye and the lighter color on the lid. Her eyebrows are arched in a medium thickness and purposely kept lighter than her black hair. She is wearing eyelashes with mascara and blush with a glossy tawny rose lip tint.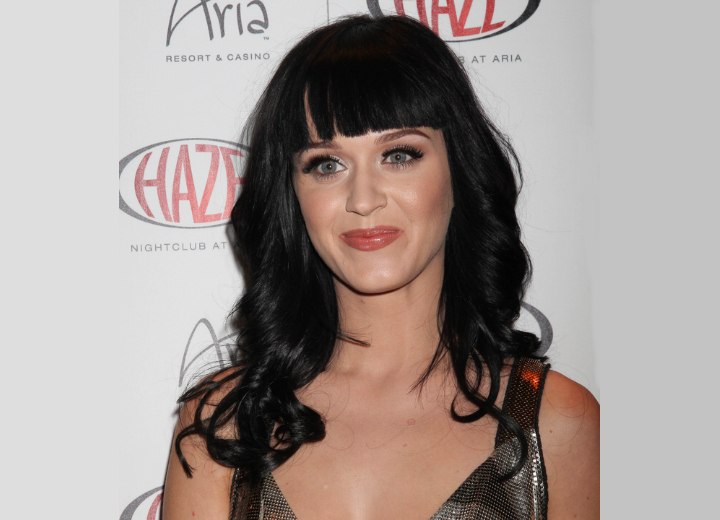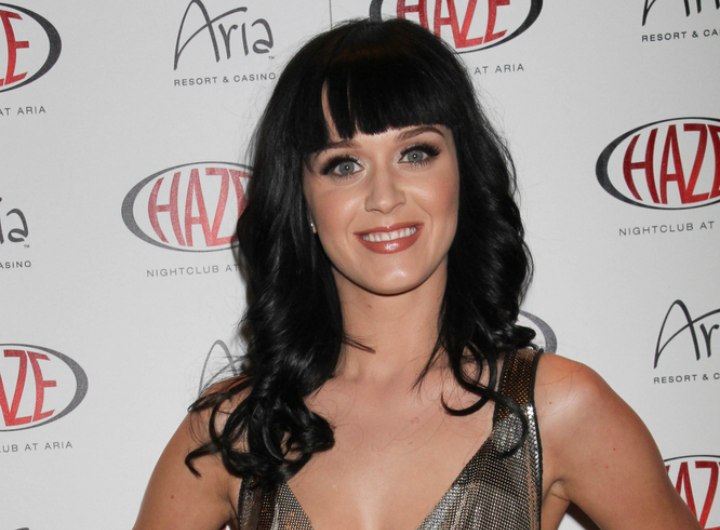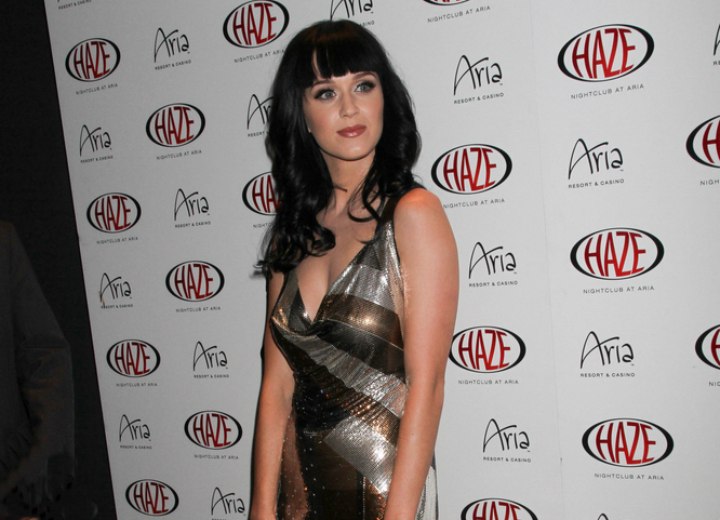 Related Post:
More Katy Perry Hairstyles