Katie Leclerc's Hair

Katie Leclerc kept it sweet and simple to celebrate with Kermit and Miss Piggy at their big movie premiere (November 12th, 2011). Her hair was blown out to extreme smooth straightness with a priceless silky shine.

The cut includes a steep tapering along the sides of the mid-back length dark blonde hair and those textured ends were gently curved to create a beautiful structure and bounce with every move she made. Another style element is the side part which creates just enough asymmetry to be alluring and trendy.

A simple, elegant hairstyle like this is the best companion for a dress with a busy pattern like this star studded outfit, which perfectly reflects the spirit of this evening.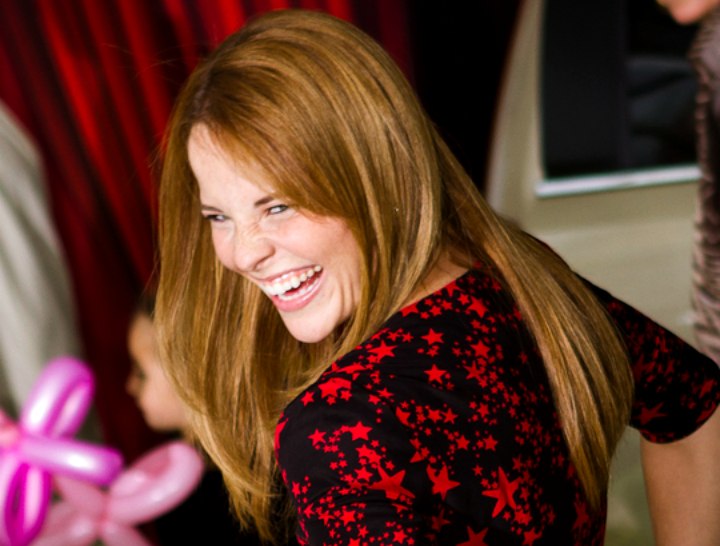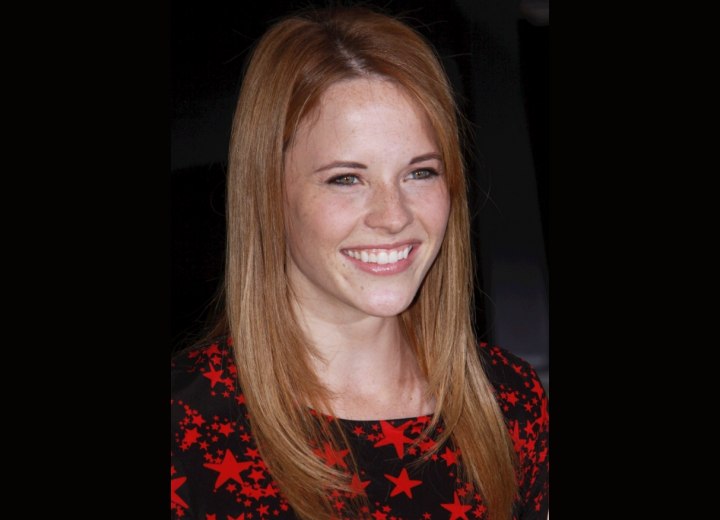 More Katie Leclerc Hairstyles