Kathryn Morris' Pixie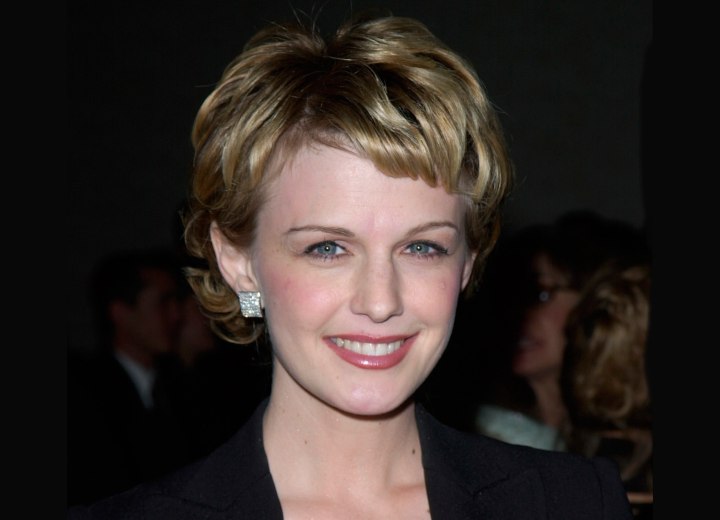 ↓ More Photos ↓

February 25th 2001 was a great day for Kathryn Morris as she attended the 51st Annual ACE Eddie Awards in Beverly Hills. The charismatic actress selected an exquisite monochromatic black skirt suit that perfectly complemented her fair colored hair. We love that Kathryn's short hairstyle grants her stunning earrings to be on full display.



While short styles, such as Kathryn's pretty pixie cut quite literally have a short length, surely they do not fall short on benefits. Pixie styles can bring women an abundance of advantages. For instance, they are easy to care for by reducing the amount of hair products required.

Short hairstyles can also be rewarding by enhancing one's natural beauty or features that too often go unnoticed. They can also be a wonderful way to garner attention to the elusive features of the décolletage area such as the case with Kathryn.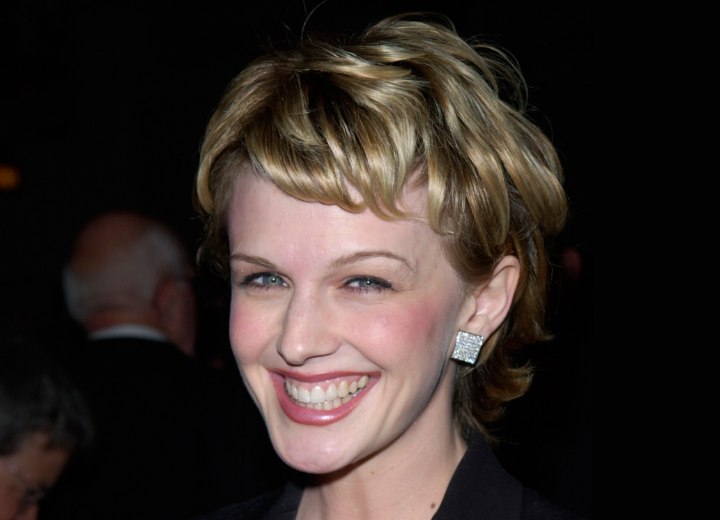 So if you're trendy enough to be rockin' a pretty pixie style and want to steal Kathryn's lovely look you will begin by shampooing your hair to rid it of any excess oils. Next, apply a protective mouse and blow dry with an ionic dryer. The hair will be styled with a small barrel curling iron.

After the hair is completely dry, take the curling iron and flip the ends out near the nape and behind the ears. Next, curl the crown and bang section under. Let the curls cool down before fingers are run through to style. This style necessitates a daub of hair spray to keep that style rockin' for hours.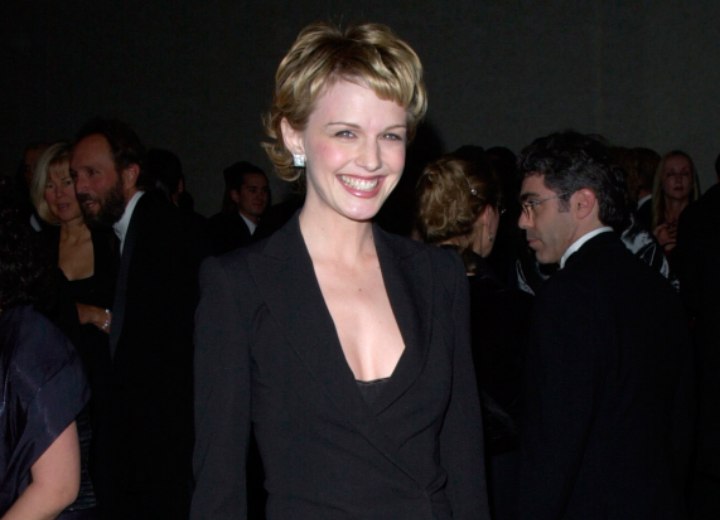 See also:
More Kathryn Morris hairstyles