Tones of Blonde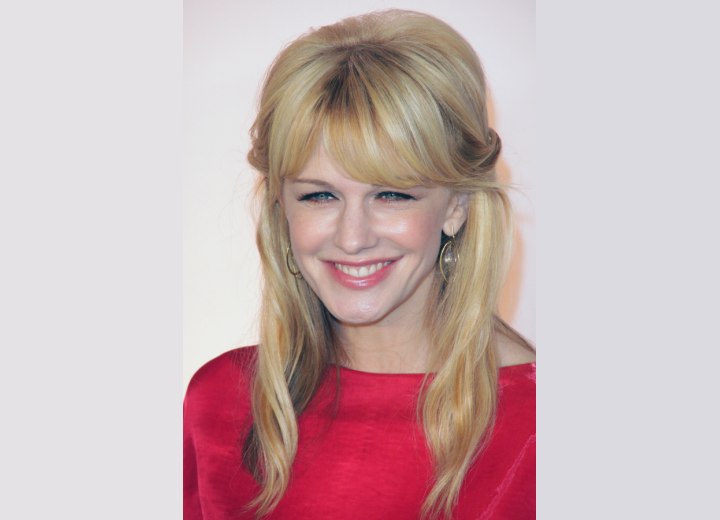 ↓ More Photos ↓

The paparazzi took plenty of pictures and notes when a smiling Kathryn Morris walked into the 2009 Environmental Media Awards on October 25th, 2009.



If you happen to be a little bit handy and talented you just might be able to come close to styling your hair like hers, however not the hair color. Leave that up to the pros as there are several tones of blondes and brown panels throughout her hairstyle and because of this there are generous amounts of moisturized conditioning creams on her hair.

If you also have high maintenance color treated hair, after the treating shampoos and conditioners are applied, Biolage has a daily leave in tonic and followed with Gelee that gives a firm hold that could be seriously considered, especially if you feel you need more body.


The easy way to style your hair like Kathryn's is to either use a curling iron on the top going back and then, blocking a small section for the bangs to come over the forehead. Use your curling/coiling iron to vertically wind small sections around your head.

Depending upon your hair, perhaps Biolage's thermo activating spray would be right for your hair with a medium hold.

See also: More Kathryn Morris Hairstyles