Kate Mara's Pulled Back Hair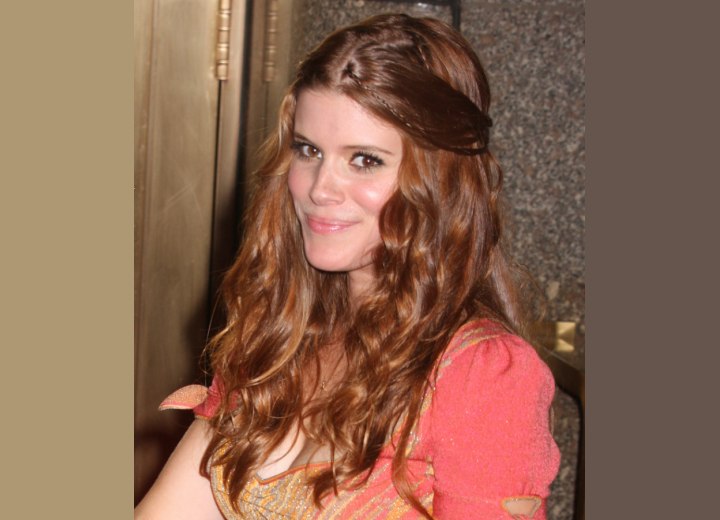 ↓ More Photos ↓

The beautiful and talented Kate Mara was glowing at the 5th Anniversary of Conde Nast Media Group's "Fashion Rocks" on September 5th, 2008.



Her coral and gold colored dress was a sweet complement to her dark strawberry colored locks. The coppery brown shade is absolutely stunning. It's a great hue and looks amazing with Mara's skin tone and light brown eye color.

The amount of brown in the color gives the overall feel some depth and makes the hair color look more natural. Having some brown in your hair dye also helps the color last a bit longer. The result is a warm glow that looks positively radiant on Kate. You can really see the light dance on her hair because of all the soft ringletty curls she has.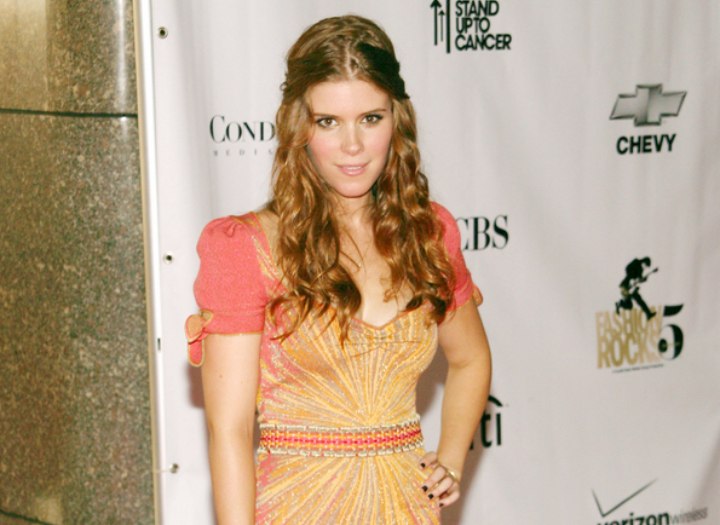 Kate had her hair curled with a small curling wand and then brushed through her strands a little bit to break them up slightly. She has a ton of hair so opting to pull half of it up was a great idea. It keeps hair off her face yet still shows off her length.

Though we enjoy the pulled back style we can't help but be confused by the odd parting and mini braid that was added to the look. We think the braid creates an odd shape on the top of her head and Kate would have been better off skipping it. Sometimes less is more.

Overall we think that Kate Mara looks youthful and fresh and her hairstyle definitely has inspiring elements.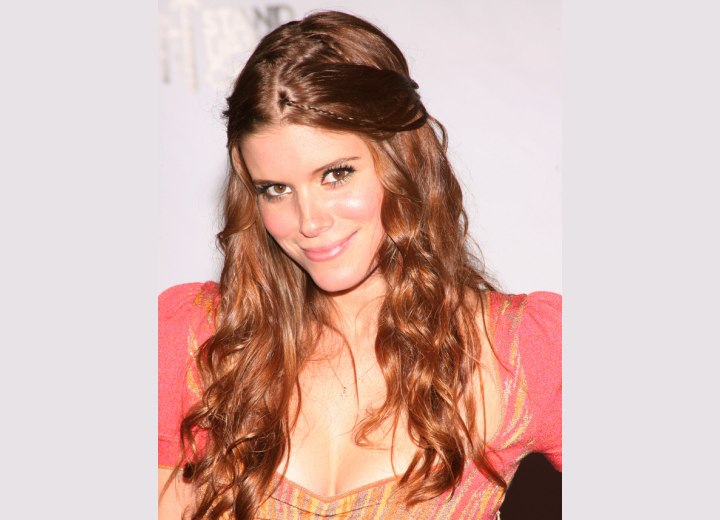 See also:
More Kate Mara hairstyles