Kate Mara's Slicked Back Hair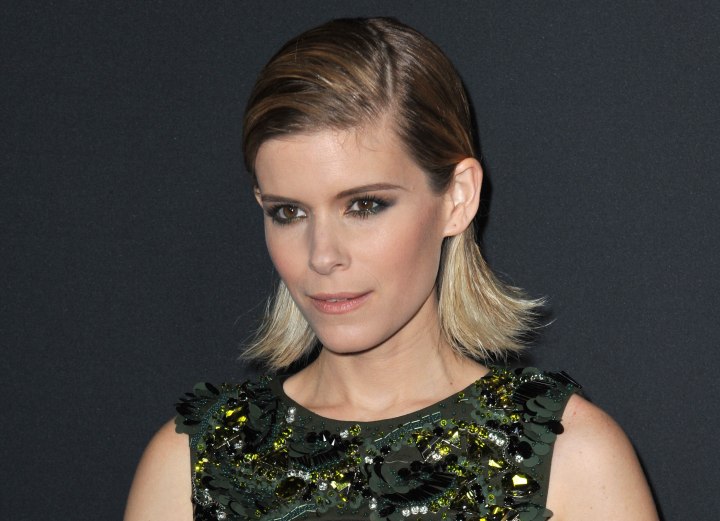 ↓ More Photos ↓

Kate showed up looking street chic at the Season 2 "House of Cards" Netflix TC Series Los Angeles Premiere (February 13th, 2014).



Be inspired and get creative by taking a page out of Kate Mara's hairstyle book. This is a great style to create on day two or three of a hair washing when you strands are dirty. The oil in your hair will look glam when slicked back into this edgy style.

Her long bob falls a couple of inches above the shoulders and is cut crisply for a nice blunt result. Kate parts her strands cleanly and deeply to one side for an interesting asymmetrical look. A side part keeps it modern and also complements more face shapes than a center part.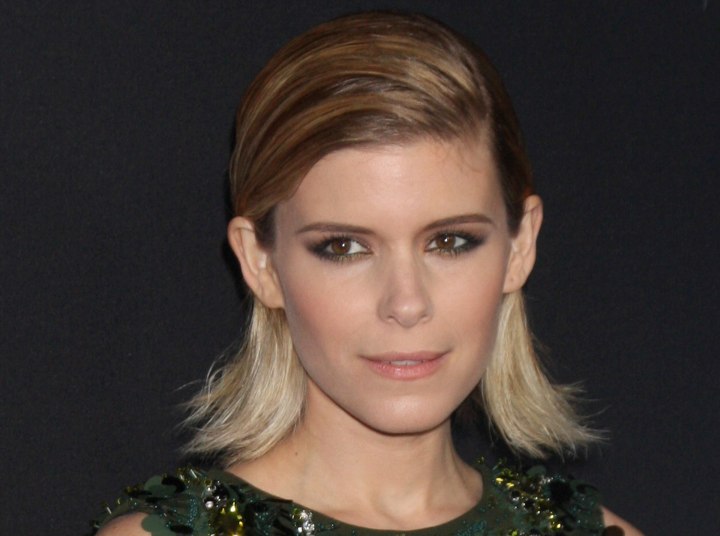 Using a hair gel on slightly damp strands, Kate combs the product through her hair for a sleek and subtle textured look. It's important to simply comb the gel through and leave to air dry. Try not to touch your hair once the product is combed through to minimize frizz.

This look is totally easy to achieve and it works because Kate then plays up her makeup and her wardrobe. Amp up a simple, borderline-grungy hairstyle, by making more glamorous makeup choices.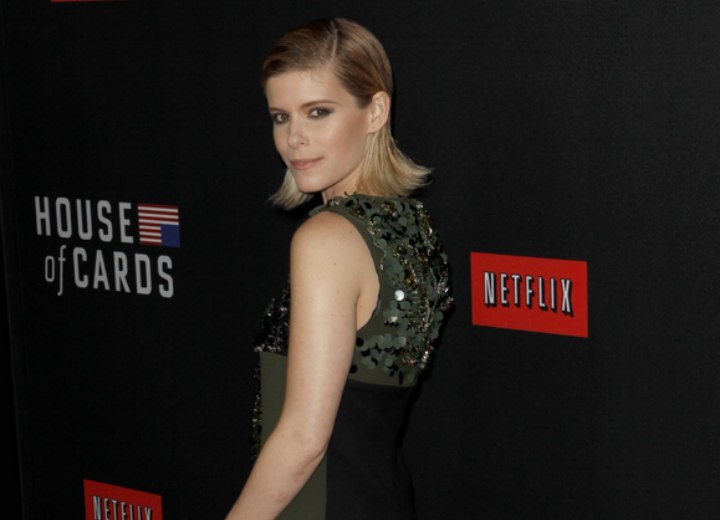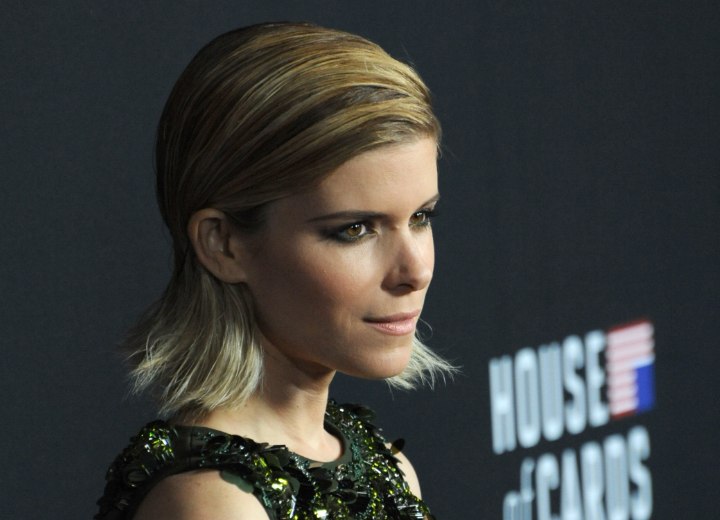 See also:
More Kate Mara hairstyles