Karina Smirnoff with Short Hair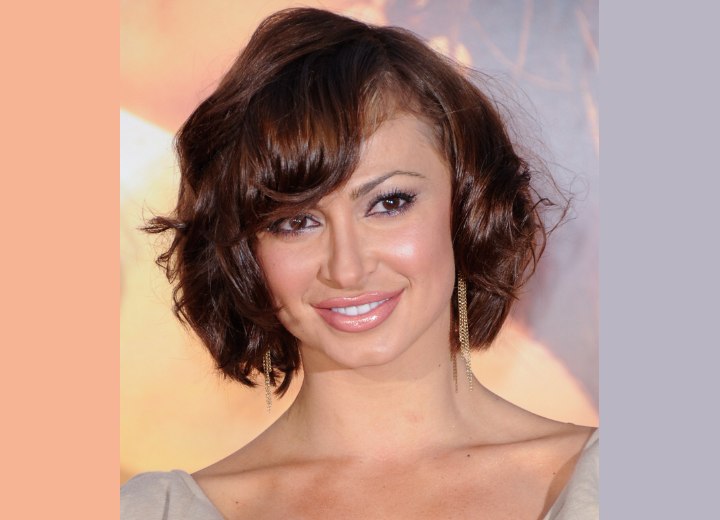 Click to enlarge

Karina Smirnoff was seen at the world premier of "The Last Song" on March 25th, 2010 and her hair looked absolutely yummy! Yummy I say, because of her flush swarthy cinnamon hair color that enriched her whole picture. A sparkle, to say the least.

Karina's new hair is chinked in layers and then rolled with a large round curling iron to form those succulent round curls that we see. The length of her hair is about half way upon her neck and quite appealing, not to mention the versatile hairstyles that can evolve from the haircut.

Tip: When thinking about a new haircut or color the first and foremost thing should be about the health of your hair. For example, you wouldn't want to bleach your hair if you already wrestle with dry hair. There are other avenues to explore to arrive where you would like to be; think health.

Karina wears a matt finish on her beautiful face with a concentration of well kept eye brows and a light luminescent shadow that accesses the coppery tones of her brown eyes. She is addressing eyeliner, lashes and mascara. Her cheeks are plumbed with the lightest pale pink and a delicate light frosty pink in on her lips. As an extra bonus is her long gold earrings that pull out the gold undertones of her hair color.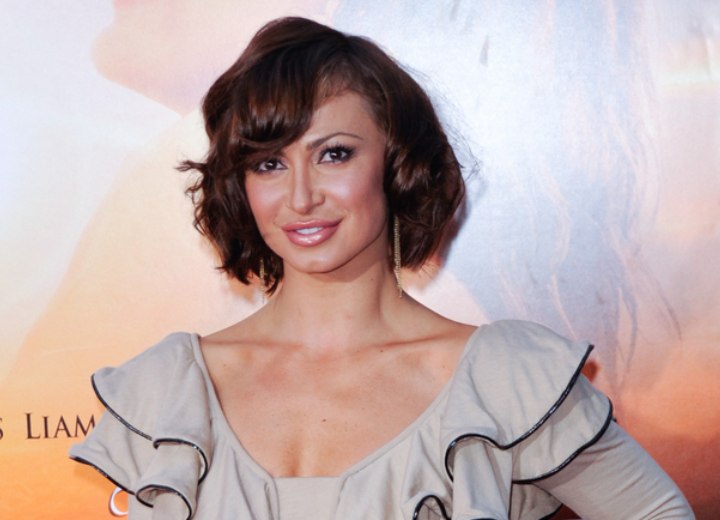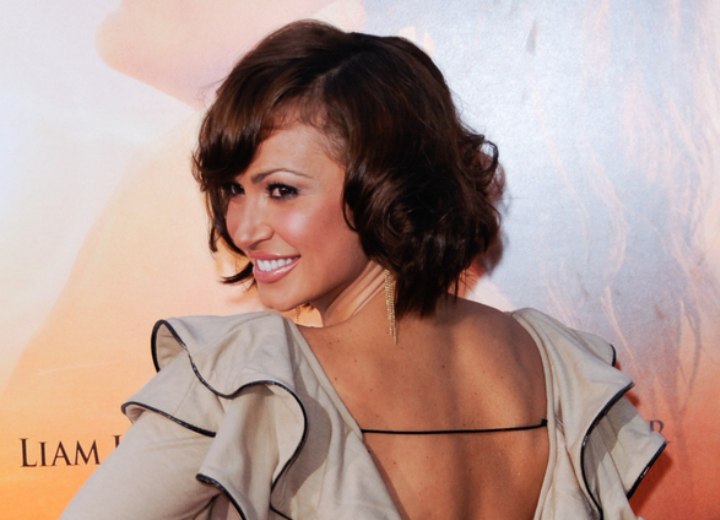 More Karina Smirnoff Hairstyles