Brunette Karina Smirnoff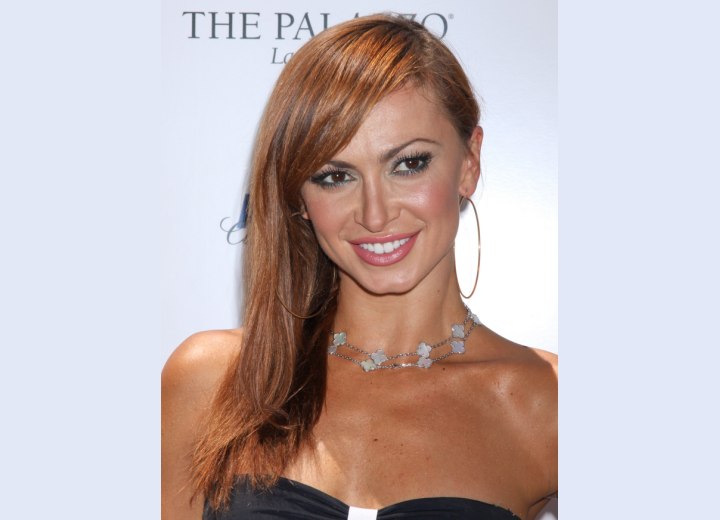 Click to enlarge

Have you ever seen Karina Smirnoff dance on "Dancing with the Stars?" She can move where no one can move! Maybe she has extra joints and bones somewhere. Her picture is taken with Maksim Chmerkovskiv although we do not see him in the picture. They were host of the July 4th bash at the Azure Pool in Las Vegas on July 4, 2009. We should all look this good! Perhaps if we danced like they do, we would!

Karina has long naturally dark brunette hair and has opted to go up about 4 levels with a mixture of reds and light browns. Scrumptious must be the word to describe how good the hair color looks with her provocative tan. The whole of one side has been brought over and then swung over one shoulder. Sexy girl!

She seems to have a mixture of a heart shaped face and an oval one. Her brows are darkened and eyeliner is applied, with lashes and mascara. There is a lighter hue of shadow in the background with a pink tinge for her cheeks. In keeping with her natural appearance she has a light pink translucent lip color.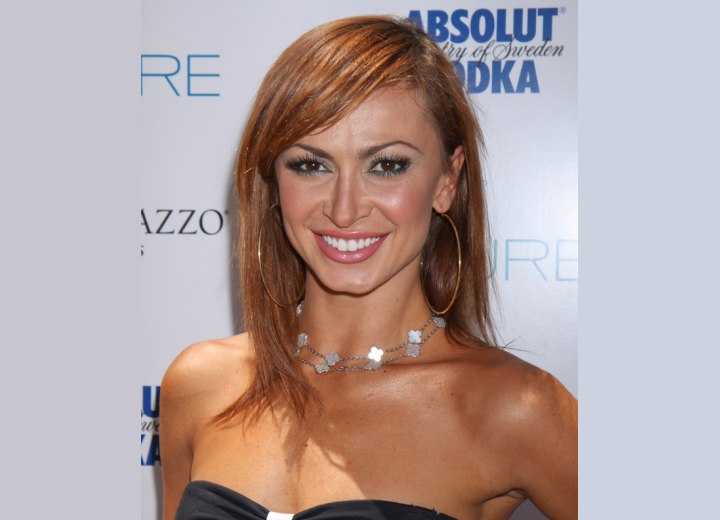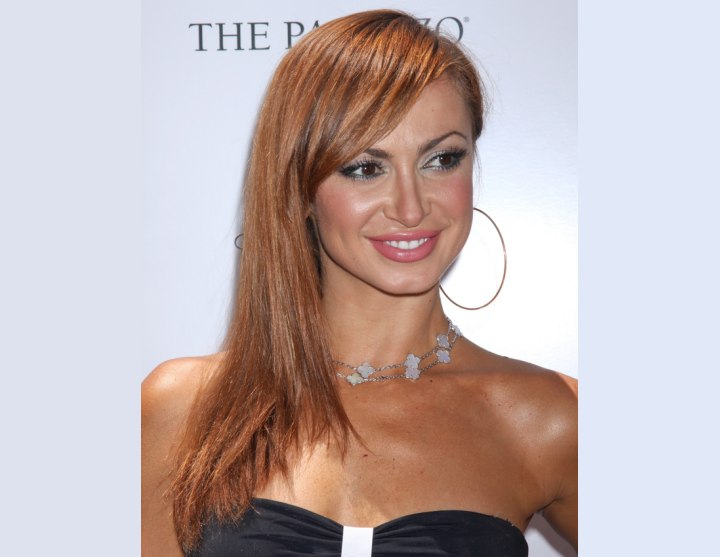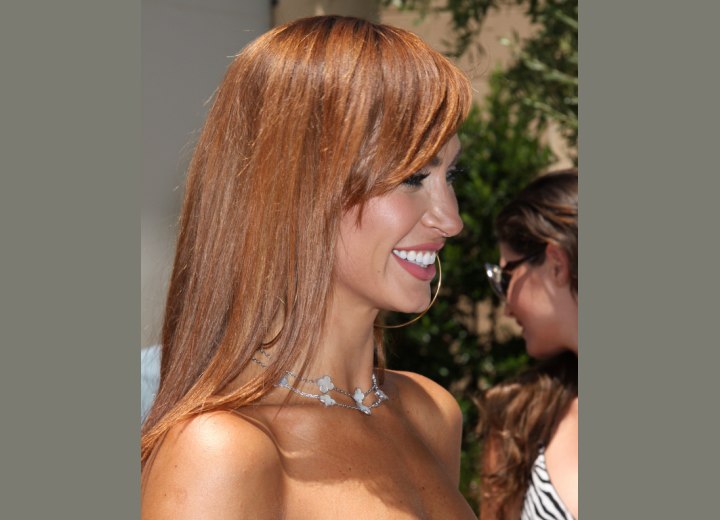 More Karina Smirnoff Hairstyles