Kany Garcia's Hairstyle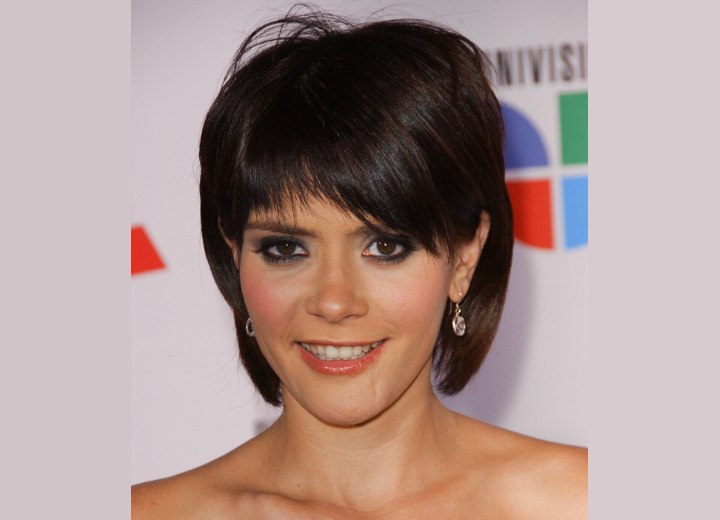 Click to enlarge

Kany Garcia wore a royal blue satin strapless evening gown that was gathered into creases along the waist when she attended the 10th Annual Latin Grammy Awards on November 5th, 2009.

Her rich dark hair was designed in a bob, only worn with the sides behind the ears. The choppy bangs have been slithered closest to the hairline with the larger portion to look heavier and brought over to lie upon the one side. This hairstyle would be an easy keeper for you with a simple blow dry and then a tuck behind your ears followed by some holding spray.

Kany brings out her pretty brown eyes with a midnight shadow blended in with a lighter shadow. There is additional eye concealor, eyeliner up and down, lashes and mascara. Light touches of blush and bronze are gently brushed in her cheek bones and forehead. Her lips have a medium neutral tawny color. Her look is complimented with small pierced diamond like earrings.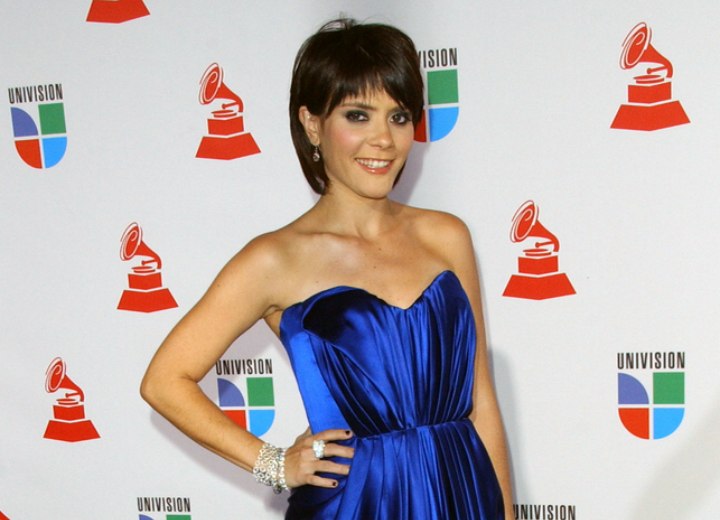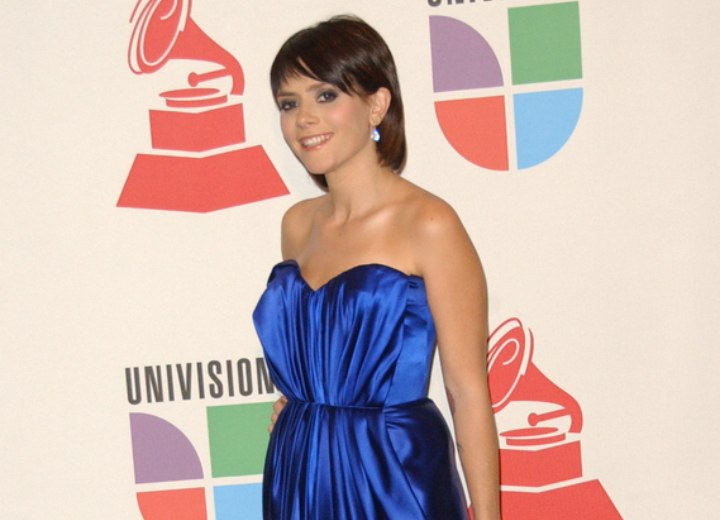 More Kany Garcia Hairstyles