Ponytail with Sprays of Hair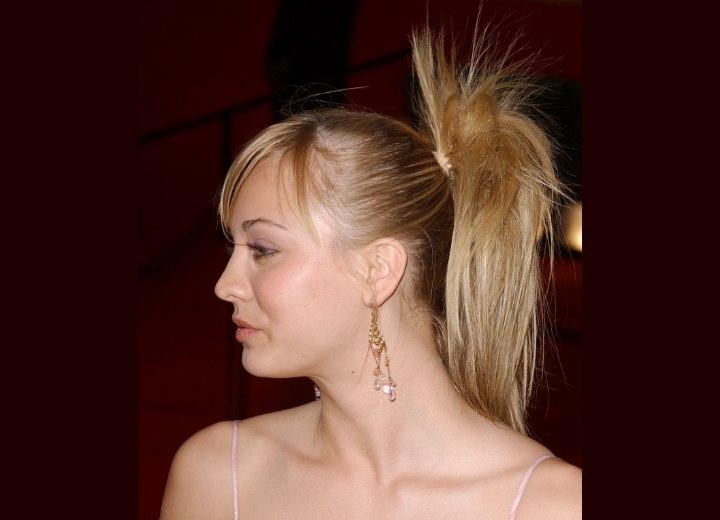 (Scroll down for more photos ↓)

Kaley Cuoco is wearing her blonde hair up in a ponytail with sprays of hair displayed over her head in the greatest of fashion (January 11th, 2004). The rest of the hair in the back is billowed out to lie upon her back.



Her bangs are just as carefree, with splits of hair divided over her forehead. This is an excellent example of how simple a high ponytail can be dressed up for an evening.

Kaley enraptures us by the sweet expression on her face. We can also see that her makeup is still naturally light with a small amount of blush/bronzing, subtle light/dark shadows, light lashes, mascara, light eyeliner and a neutral lip color.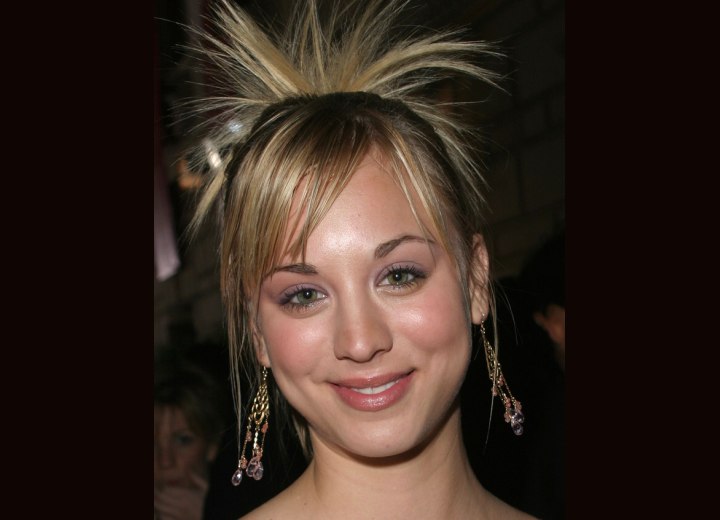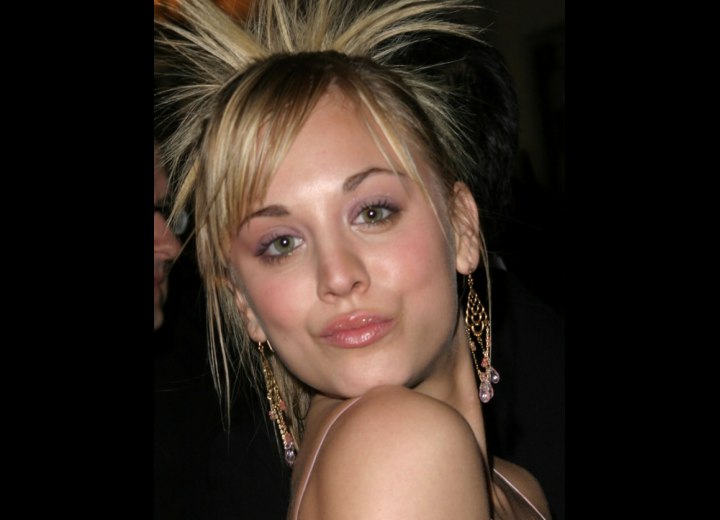 Photos by PR Photos

See also: More Kaley Cuoco Hairstyles