Curls Below the Shoulders

Kaley Cuoco has beautiful hair tones of rich reddish browns and light sandy blonde (August 14th, 2003). We can also see the heavier sections of browns under her blonde hair that brings the uniqueness of contrast done with shading. Long layers are blended in with the drifting curls below her shoulders and along her back. The overall theme of this coiffure is to look like she just got out of bed, rather than appearing neat and doesn't Kaley wear it well!

Kaley probably has one of the prettiest complexions in Hollywood. She is wearing light bronzing/blush, neat tweezed brows with a few filled in strokes, light and smoky shadow, eyeliner, probable lashes, mascara and pink lip color.

The shiny black top Kaley is wearing looks good with her blonde hair, but what sort of necklace is around her neck?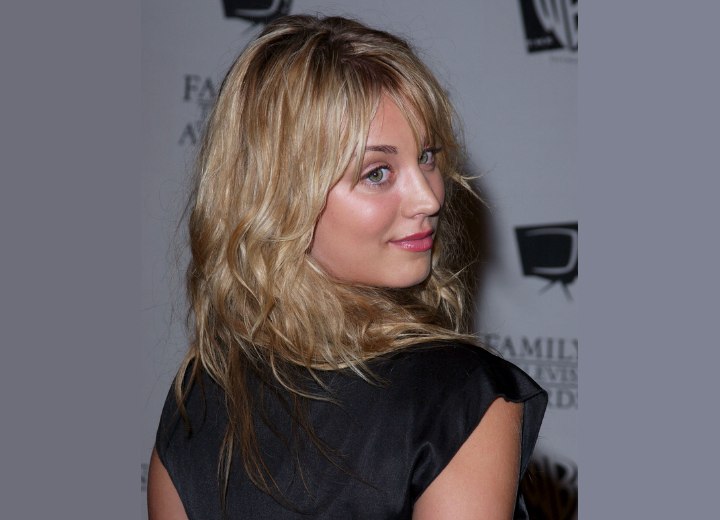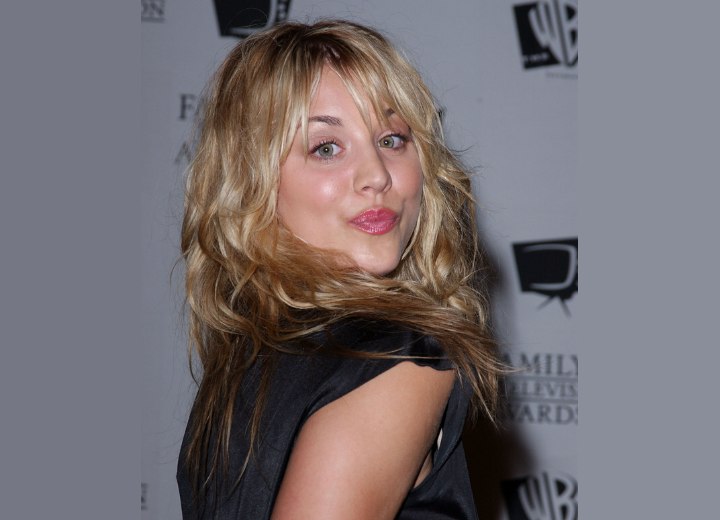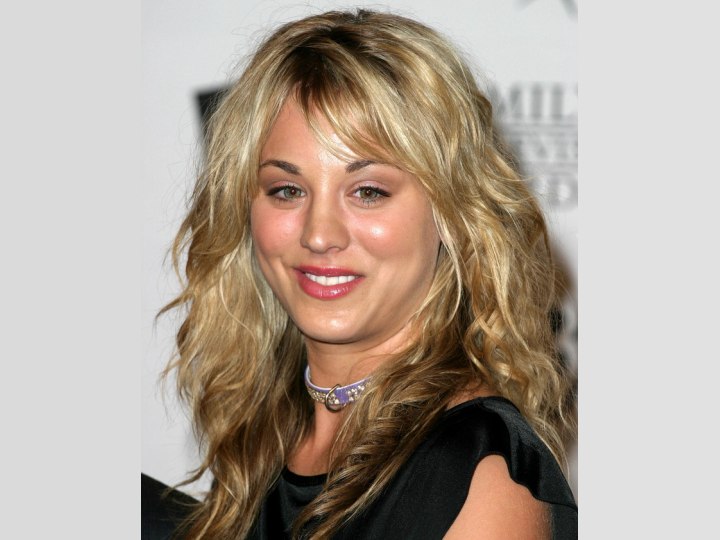 More Kaley Cuoco Hairstyles