Judith Light's Soft Hairstyle

Here's a picture of Judith Light taken while she was attending the 6th Annual Lili Claire Foundation in Beverly Hills way back on the 18th of October 2003. Her hair is cut in wispy layers, designed to frame her face perfectly, creating a soft and feminine look.

Her fringe is quite long and layered along with the rest of her hair to create the soft sweeps of tresses on either side of her face. This is an often a clever ploy to hide facial creases that form on the forehead due to ageing.

Her hair is blow dried with a medium sized brush to create this wavy look, complementing the layers and softening her face. To do this yourself, simply apply a small amount of mousse and heat protector to wet hair before blow-drying it, using your medium sized brush to create the waves. When you're finished, spray the hair with medium-hold hairspray.

Judith's hair color is a warm, light golden blonde which suits her face and age perfectly. Note how the hair is cleverly styled to fall in almost wind-swept wisps around her face, simultaneously making her look years younger than her age of 54, yet still classy. Mature women should always choose hairstyles and colors that soften their features and accentuate their femininity.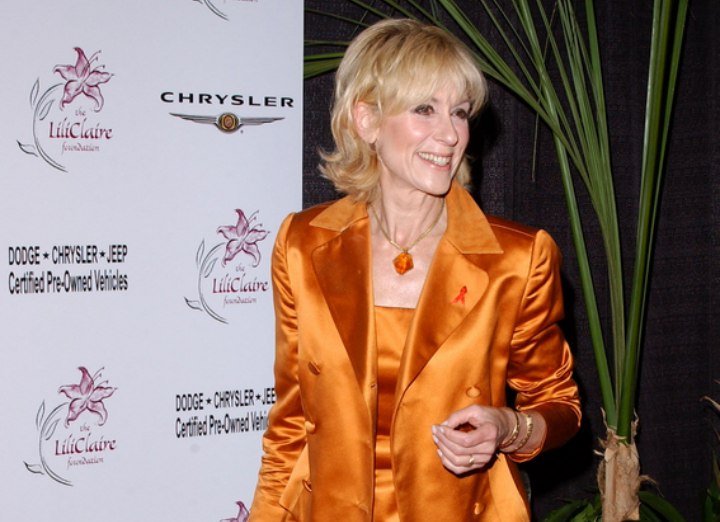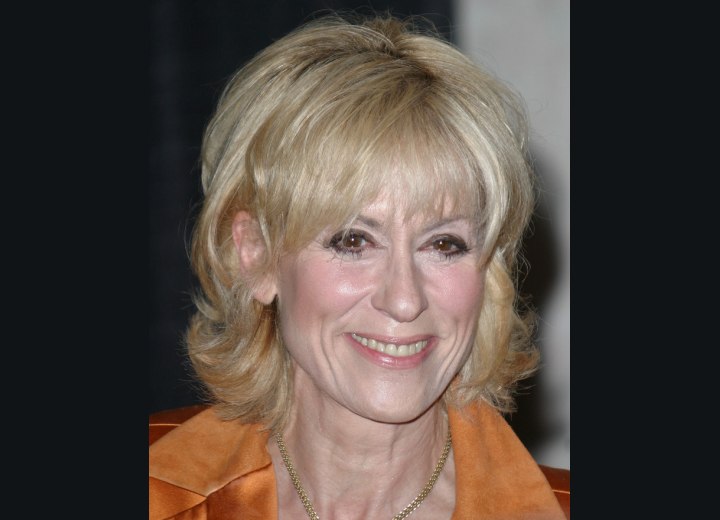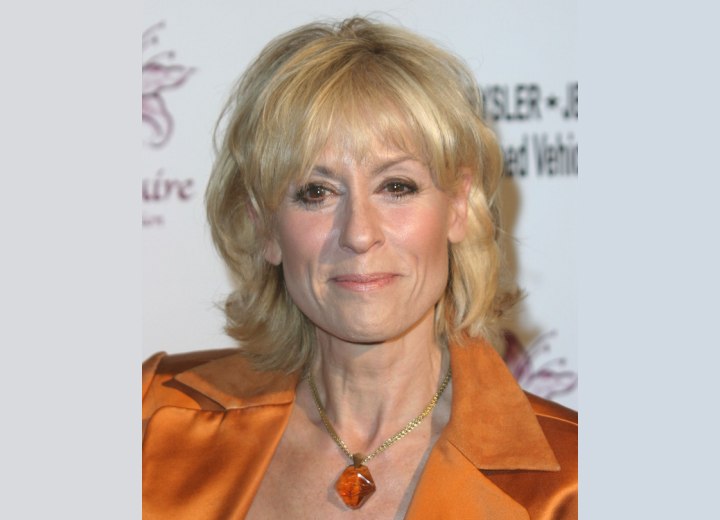 More Judith Light hairstyles