Messy Look for Long Hair

Joss Stone attended the Annual Ella Awards on October 10th, 2005 floating over the red carpet like a fairy tale hippie princess in a colorful flowing gown and big hair. Her blonde hair is super long, has a natural wave and it is full of natural thickness. The crown is teased up high, playing into the 60s theme of her outfit.

To recreate this look it is best to already have a natural wave in the hair. If not, then some soft rollers or papillotes can do the trick when left on over night. The hair is gently ruffled with the fingers to create this sexy messy look and a few strands, like the one sweeping down on the side of the face, are accentuated with a hint of wax or serum.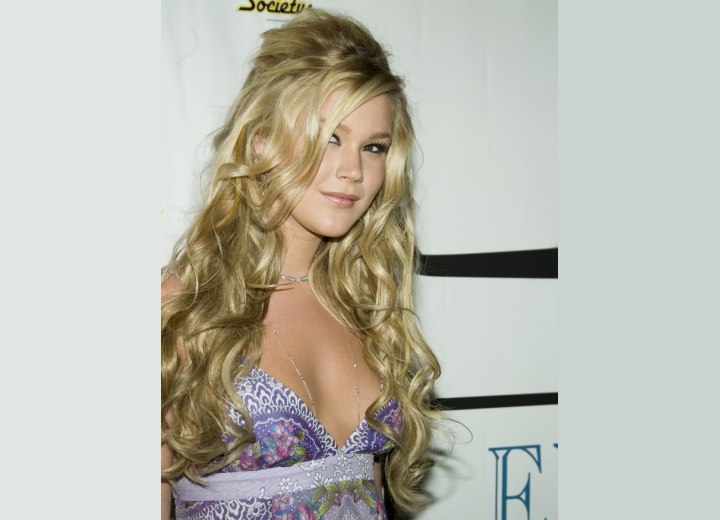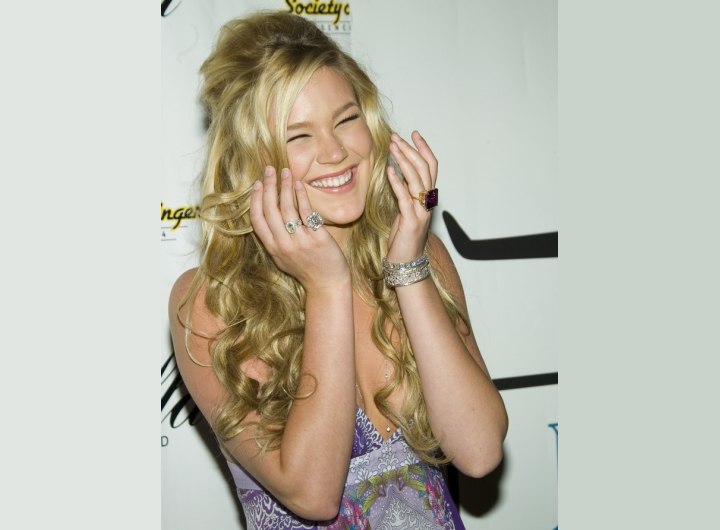 More Joss Stone Hairstyles