Joely Richardson's Shoulder-Length Hair

Here's Joely Richardson at the First Light Movie Awards 2013 in London on the 19th of March, 2013. It's hard to believe that Joely is almost 50 years old! Joely's shoulder-length hairstyle is versatile and modern, while the long bangs help to camouflage any wrinkles that might have formed on the forehead over the years. Joely's hair is a very light ash-blonde. This works well with light eyes and complexions.

Joely's hair hangs just below her shoulders, while the end of her bangs touches her eyebrows. Joely's hair is a one-length, while the ends have been thinned out a bit to create a sense of movement and dimension. Thinning out the hair at certain places also makes it easier to handle when the thinning-out process has been done with care and experience.

Joely's hair is blow-dried straight, and run over afterwards with a straightening iron to seal the hair-shafts and create that shiny and healthy appearance. To create this look at home is easy. Apply blow-dry lotion and heat protector to wet hair, and the blow dry the hair from back to front, using clips to create sections while blow-drying. Use a medium to large brush, and blow the hair from above the head in order to blow the hair-cuticles in one direction, for maximum shine.

Blow the bangs to the front, and then separate it in the middle afterwards, sweeping it to the sides with your fingers. Section the hair with clips again and run the straightening iron through the hair, using big sections. Finish off the look with a shine spray or silicone based lotion.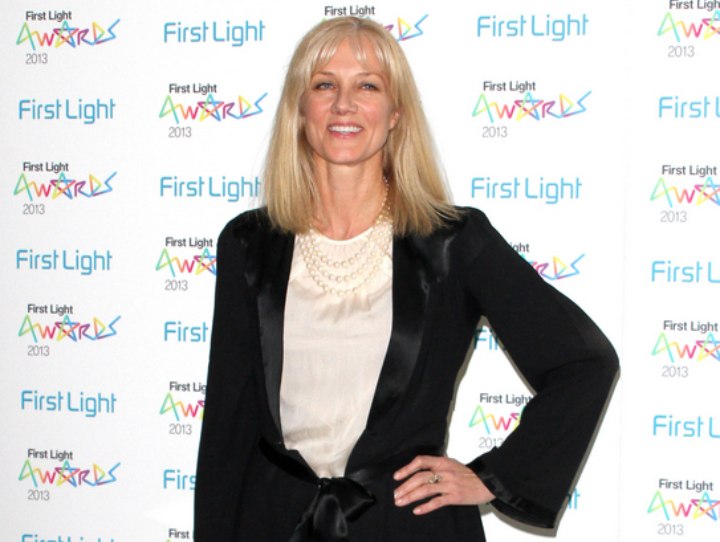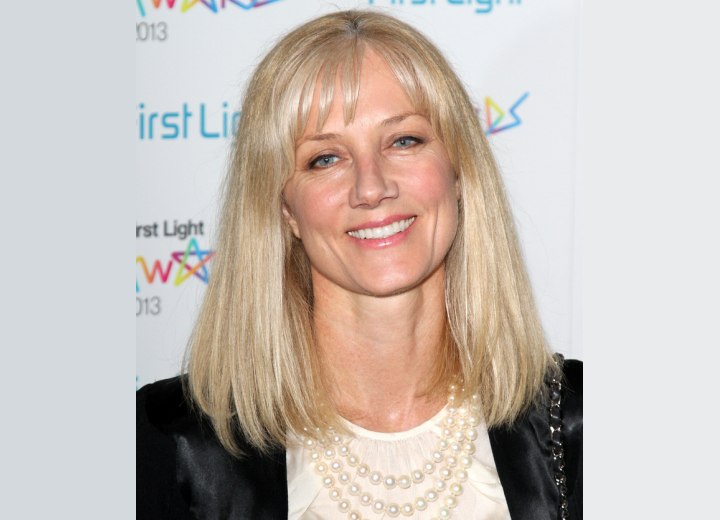 More Joely Richardson hairstyles