Joely Richardson's Curled Hair

Here's a photograph of Joely Richardson at the "Vampire Academy" Los Angeles Premiere on the 4th of February, 2014. Joely's shoulder-length blonde hair is curled in very soft, relaxed curls, while her grown out fringe is swept to the side to showcase her beautiful face. This is a relatively easy hairstyle to create once you've got the hang of the technique. Practice this style a few times before you want to wear your hair like this to a big or important event.

Add blow-dry lotion and heat protection to wet hair before blow-drying it 100% dry. If you have very thick, curly or coarse hair, you should blow-dry your hair straight in sections, working from the back to the front. This will ensure that your curls are glossy and relaxed. When you've finished drying the hair, make a side parting at the front and again clip it in sections, working from the back to the front. Wrap the hair in large sections (about 4-5cm) around a large-barrel curling iron. Work your way in this fashion to the front.

Note that Joely's whole fringe is curled to the side of her face. Depending on the width and thickness of your fringe, either curl the whole fringe in one shot or in two. When you're finished with the curling iron, spray your hair with a low-hold spray. Then throw your hair back and forth about four times, and gently brush your fingers through your curls to relax them. Finish the look off with a shine spray, preferably something with a silicone base to block off humidity.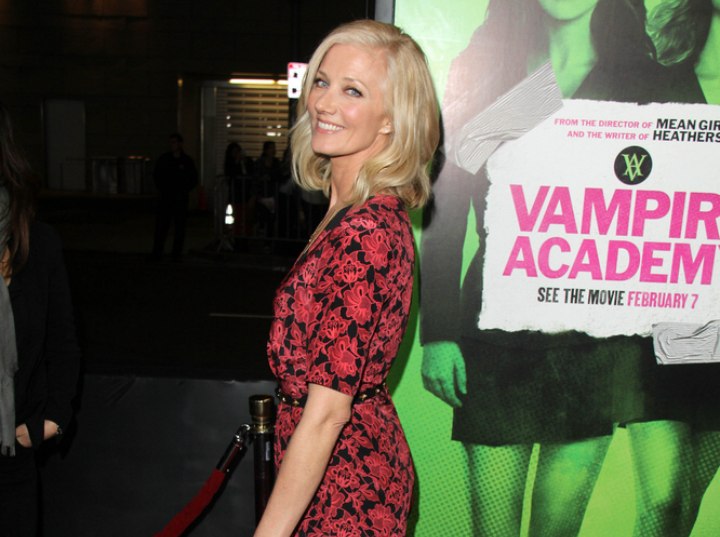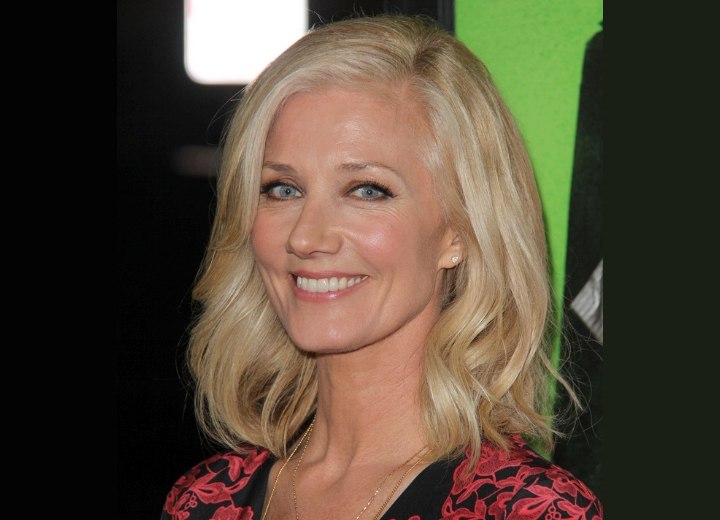 More Joely Richardson hairstyles