Jodie Foster's Shag Haircut

Who is that mysterious lady behind those dark sun glasses on March 25th, 2007? We can see she has fair skin and wearing neutral colored lip tint. Her short hair has been styled into a shag haircut with straight lines and jagged edges to point into different directions.

Her color has been purposely foiled into about three colors of blonde, brown and caramel to increase her texture and harmony in our celebrity's life. Who? Oh, none other then, that well known celebrity, Jodie Foster.

This style is quite acceptable in most circles and can be dressed up in various forms, using some creative touches. For example: One such trick would be to apply some gel along the sides and combed back smoothly over the ears. Use hairspray on the bangs and use a large curling iron as you bring the hair forward.

When done, either use a brush or comb to have full fluffy bangs. Use paste on the ends in the back as you tilt them upwards and presto! You have a completely different look.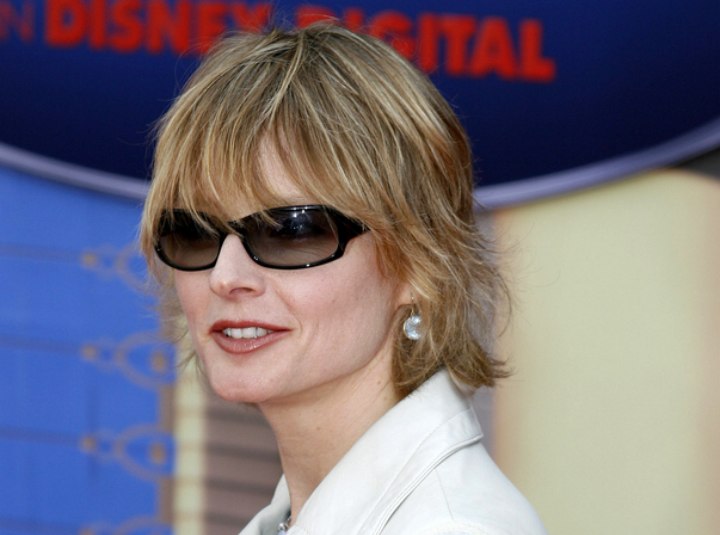 Related Posts:
Short celebrity hairstyles
More Jodie Foster hairstyles