Jessica Szohr with Long Smooth Hair

Jessica Szohr was at the grand opening of the Marquee Nightclub in Las Vegas on December 30, 2010 and she wore her long dark hair with a crooked side part that brought a curved design around her face like that of a frame and then was angled down upon both sides.

Jessica's hairstyle involves plenty of blow drying and hair styling products to get the selective smooth look that is so in vogue for today. Styling gels and lotions are a must for this hairstyle and then plenty of smoothing serum to calm down the cuticles that were ruffled when blown.

Jessica's high cheek bones are emphasized with blush and a small amount of bronzing over her foundation. She keeps her eyebrows dark; there is eyeliner on the lid and smudged liner on the lower section of her eye with shadow and mascara. Her bow shaped lips are fancied with a light pink hue on the center lower lip.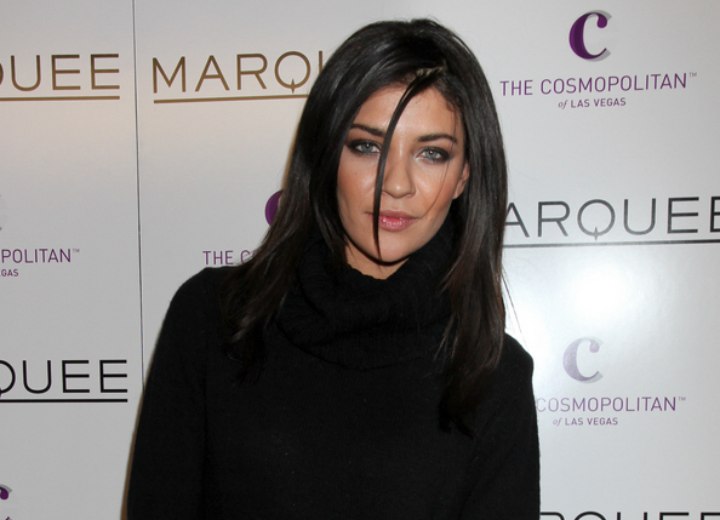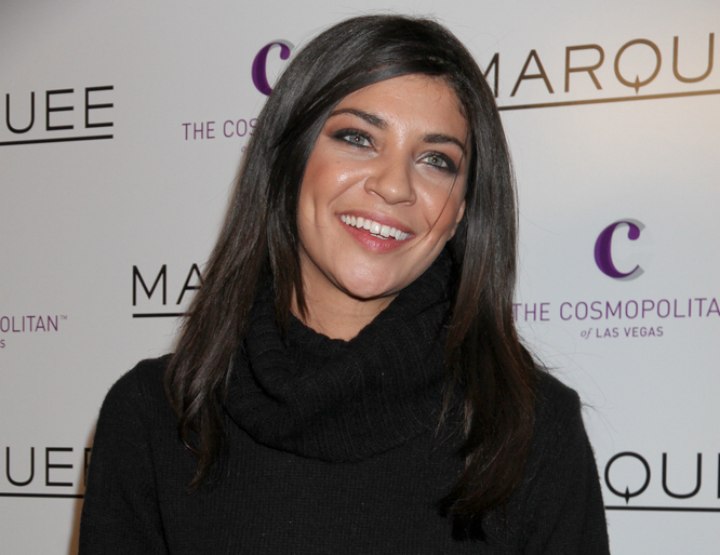 More Jessica Szohr Hairstyles