Hair Pulled to One Side

Jessica Szohr attended the New York City Premiere of "The Tillman Story" on August 9, 2010 and she wore her dark long hair pulled over to one side and styled in distinct ribboned sections that lay below her shoulders. Her long bangs were also in separate pieces along the side of her temple and face.

She accessorized with a feathered earring that covered her neck and touched her shoulders that went with the denim she wore.

Her oval shaped face was blended with bronzing and well kept thick eyebrows along with eyeliner and mascara. Her lip tone was given to a natural earthy tone with a touch of pink that favors her hair and clothes.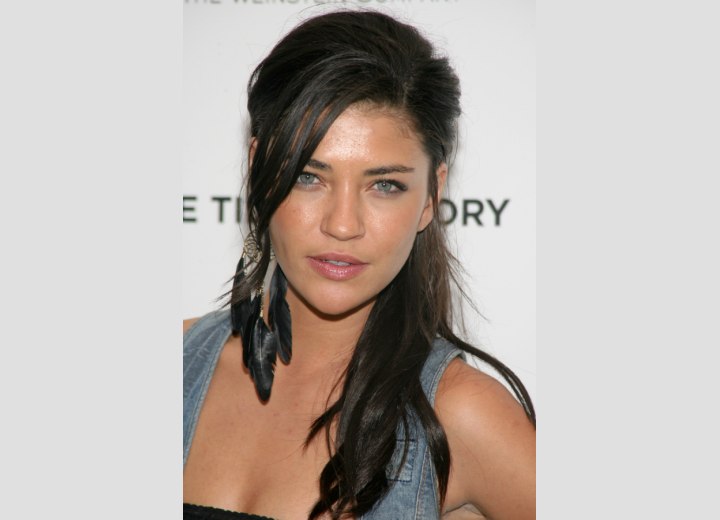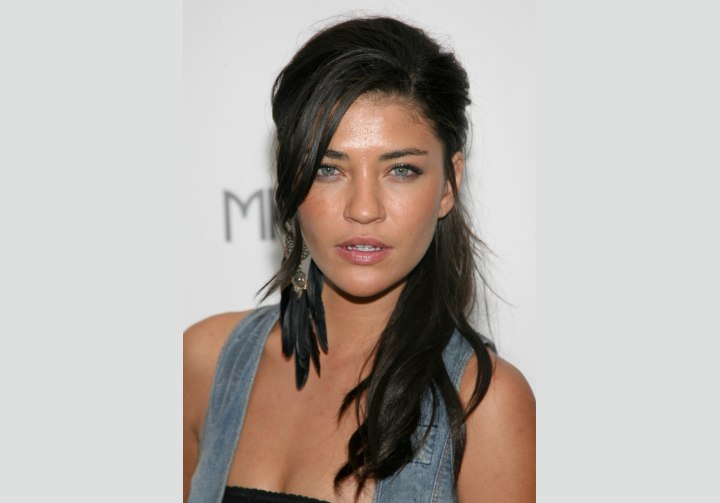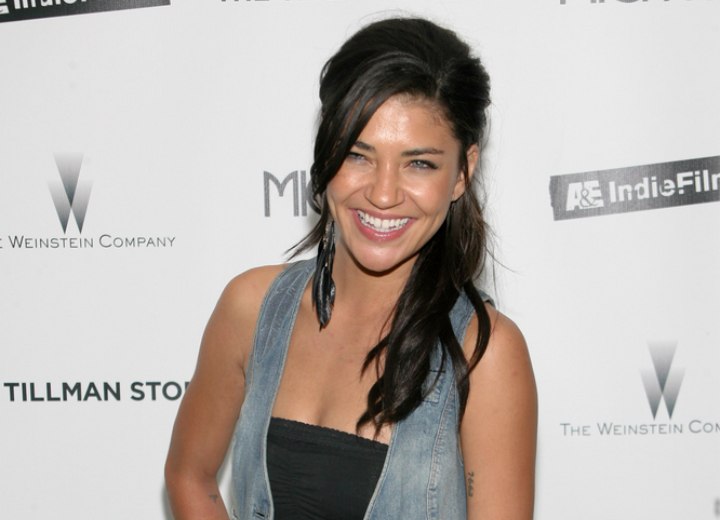 More Jessica Szohr Hairstyles