Large Curls and Spirals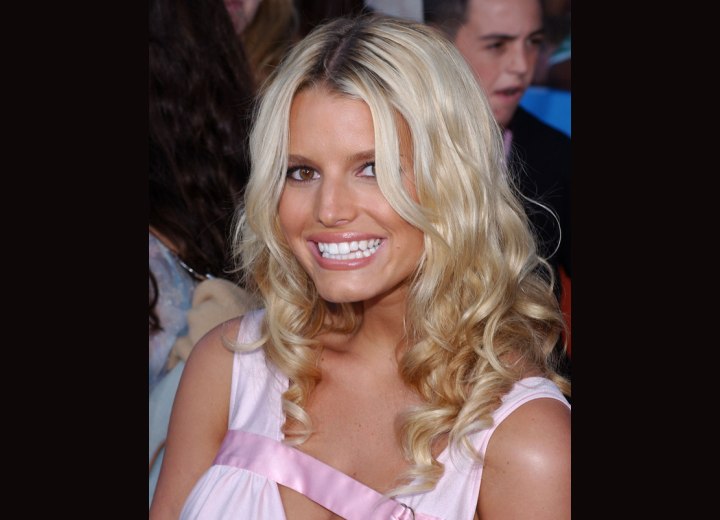 ↓ More Photos ↓

One of the most photographed women of our time, singer and actress Jessica Simpson, showed a toothy smile for the photographers on August 2nd, 2003. Dressed in a pink baby doll with a strange satin strap across her abundant chest she looked intoxicatingly sweet.



Her signature long hair sparkled in a bright blonde with an indication of darker roots at the middle partition line. The naturally looking large curls and waves intensified towards the ends and curled in small spirals around her shoulders.

Large rollers and a curling iron are the tools to use to copy this look.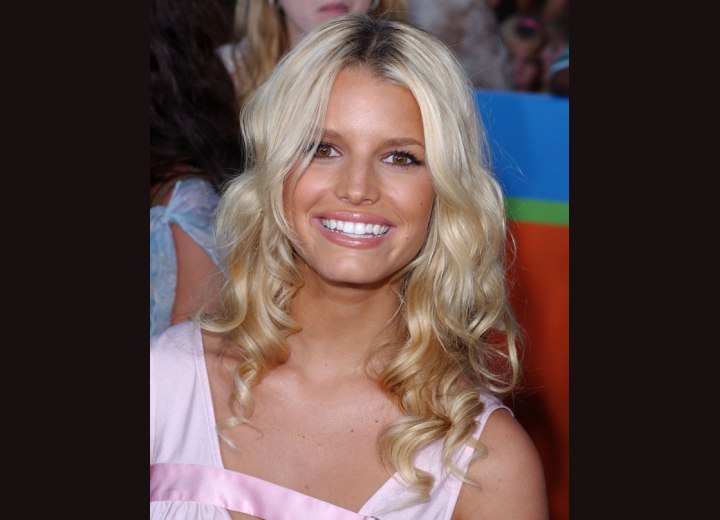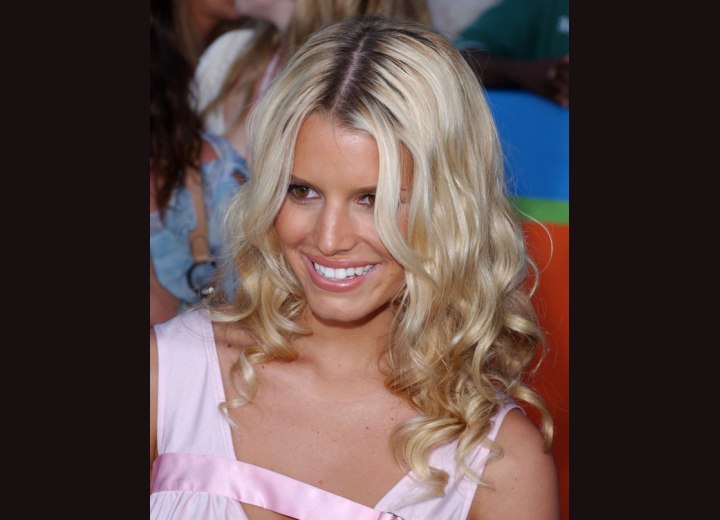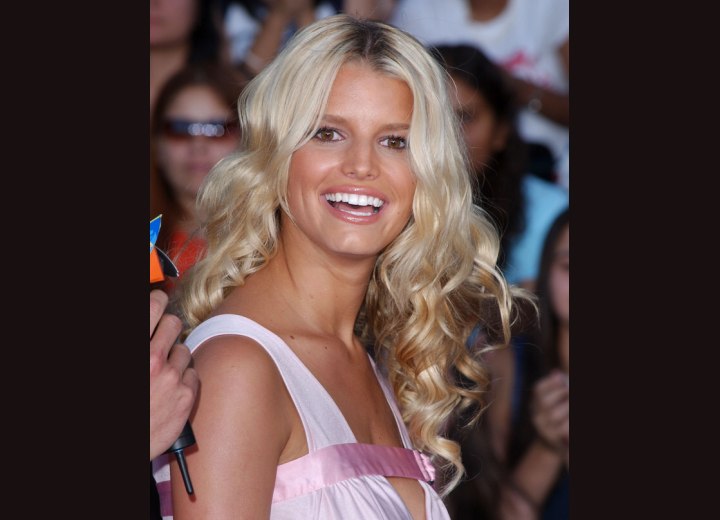 See also:
Long curly celebrity hairstyles
More Jessica Simpson hairstyles