High Fashion Look for Hair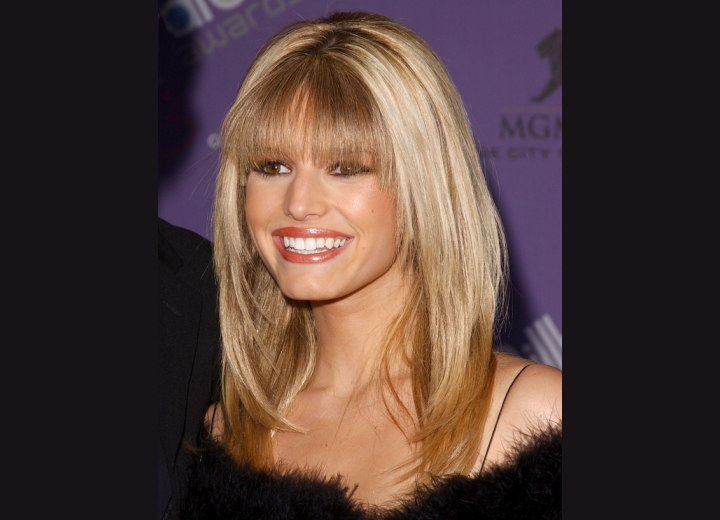 A picture perfect Jessica Simpson attended the Billboard Music Awards on December 10th, 2003. Looking like the little sister of Brigitte Bardot, Jessica showed her stylish side with an elegant fluffy black outfit and sleek, well cut hair.

Her long blonde tresses were tapered in front and treated for a maximum shine. Blow dried over a large brush the hair was pulled straight and given much volume throughout. The long bangs form a semi transparent veil and gave her stunning eyes a shroud of mystery. A very high fashion hairstyle that looks good on all women.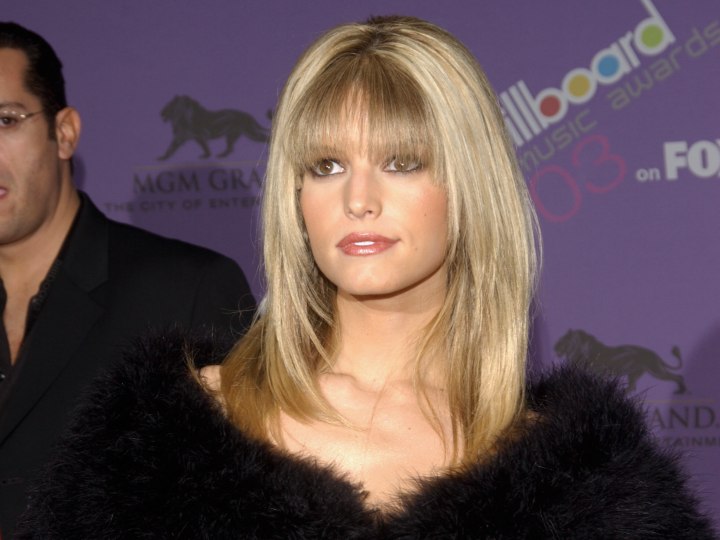 See also:
Long celebrity hairstyles
More Jessica Simpson hairstyles