Jennifer Stone's 60s Look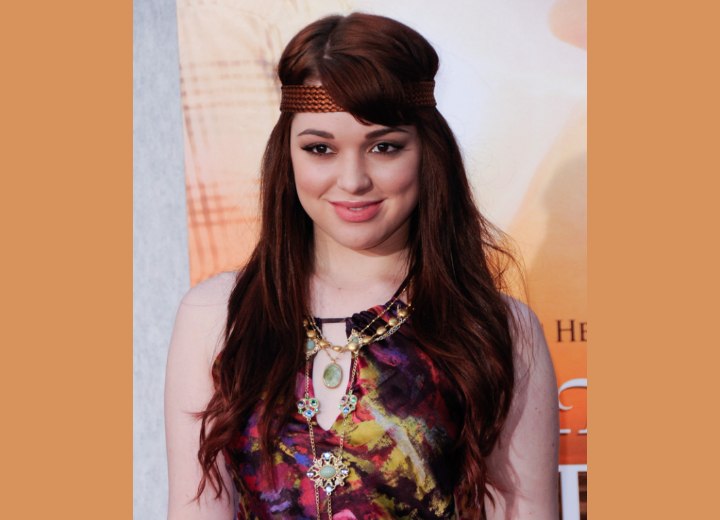 On March 25, 2010 at the world premiere of "The Last Song" Jennifer Stone was a dead give away for the sixties and seventies fashion. She wore her long auburn hair sectioned just off the center with a rust and gold colored hairband around her head. Her bangs were flipped over the band and just above one of her brows on the side.



The hairband induced a small pouf that brought momentum and a lot of dazzle to her hairstyle. Her haircut flowed in a world of long layers and her red hair color measures to be a mixture of dark and medium reds with a few thin twines of reddish gold.

Jennifer has a redhead's light pinkish fair skin tone. Her eyes are dressed up with a musky brown eye shadow and with rich eyeliner that is drawn around her eyes. Her lashes flutter with black mascara and her eyebrows have been shaped into designer brows and darkened to enhance her incredible brown eyes.

Jen's jewelry is definitely cuts of yesterday and with her mishmash of painted colors on her dress, I'd say between scales of 1-10 she would have to be nearing a 10 wouldn't you? Let's look a little bit about the colors. Her yellow and peachy orange in the dress grabs the gold in her hairband. The purple most definitely pops with her red hair!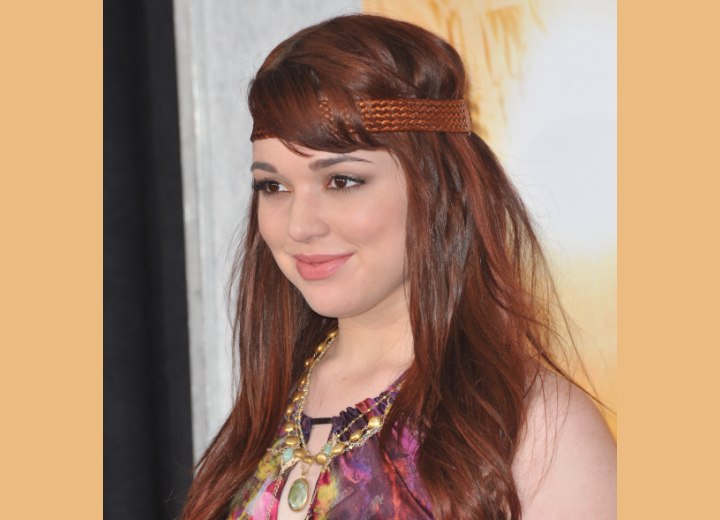 Tip: when you decide to go a different hair color, first do your homework and think about the colors that you like to wear and whether you would look good with that hair color. If it is a color that doesn't look complimentary on your skin tones and face, then it is time to think of a different color.

See also: More Jennifer Stone Hairstyles