Jennifer Hudson's Pixie

These pixie haircuts are taking the young Hollywood generation by storm! One by one, new starlets are chopping off their long, sleek hair and opting for chic and short crops. Jennifer Hudson joined the pixie parade in October 2013 and looks absolutely stunning!

The young singer / actress made a bold move by chopping her hair off but we love her new style. A pixie is a timeless hairstyle that is very sassy and youthful and Jennifer definitely has both qualities.

It is important to consider your clothing choices and makeup decision with a pixie as they can effect your overall look more than before. You can't rely on long luscious locks to cover or frame your face, just a pure beautiful you! Hudson has worn a slicked back pixie that has a very elegant and sophisticated feel to it.

Hudson has worn it a little sleek and spikey for a more rocker and edgy vibe. She has also worn her short black hair soft and smooth for a very girly and flirty effect. Pixie haircuts can be worn in a variety of ways and the haircut can complement any girl's attitude or personality. Jennifer Hudson is a style inspiration and looks great with her new short pixie.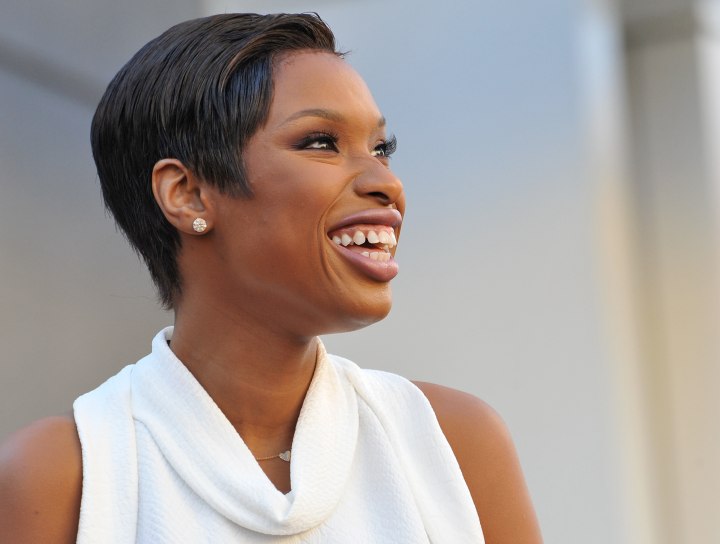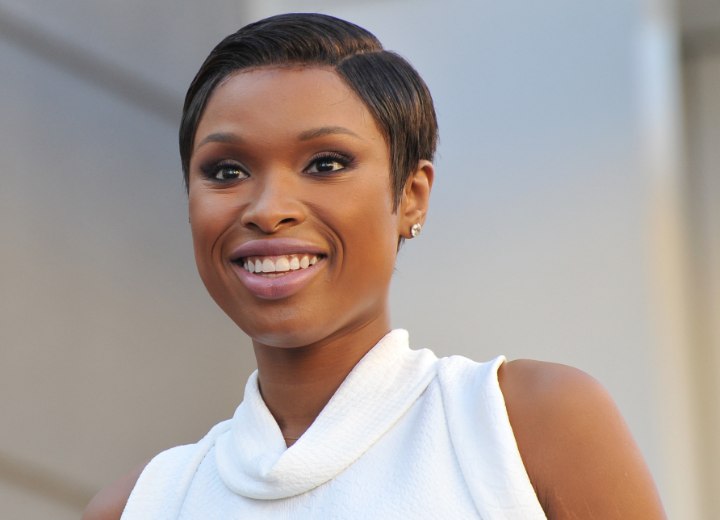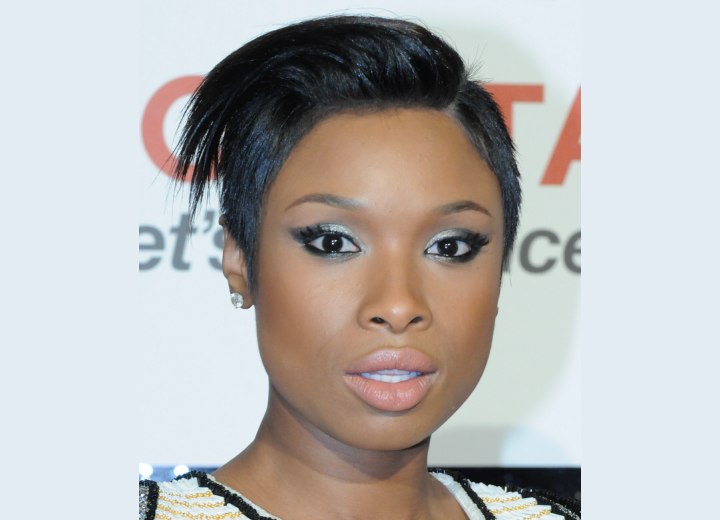 Related Post:
More Jennifer Hudson hairstyles