Younger Look for a 50+ Woman

Jennifer Grey sports a western, bohemian type vibe at the "Much Ado About Nothing" movie premiere on June 5th, 2013. Be inspired! This hairstyle is a great option for ladies with naturally curly or wavy hair. Don't fight your hair with your flat iron - embrace what you have and work with it. This is a great example of how to enhance your hair's natural beauty.

Jennifer's signature curls are blown out slightly to display a looser wave and a more laid-back texture. Achieve this look by diffusing your hair dry and then gently run a serum through hair strands with your fingers to pull and loosen the waves slightly. The serum will also help with frizz and flyaways that so many curly haired clients tend to get.

Her hair is parted down the center and falls whimsically around her face. Curls are a great way to add softness to your look no matter your age. Shoulder length strands are layered for shape and framing. A surprisingly simple, yet very attractive look. Casual jeans, denim shirt and a no-nonsense hairstyle. Styling can be the key to the fountain of youth. She's 53 in these photos, but her clothing and hairstyle choices make her look a lot younger.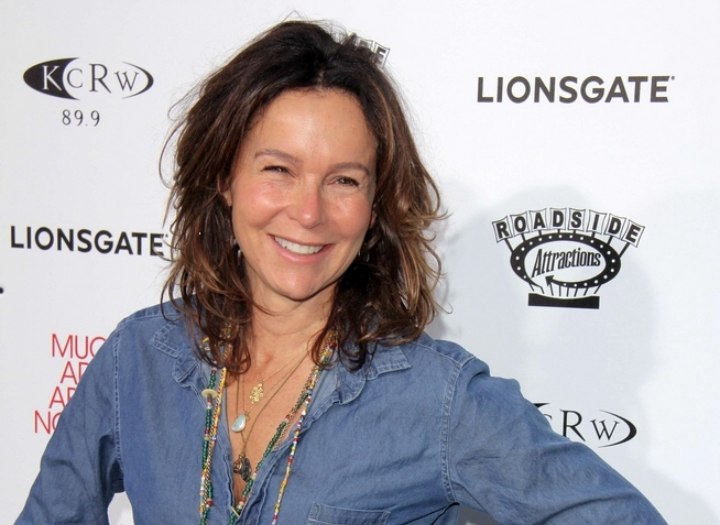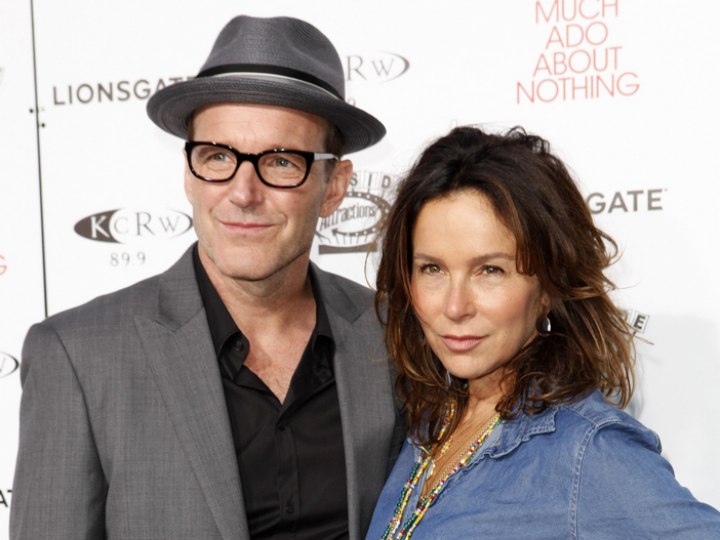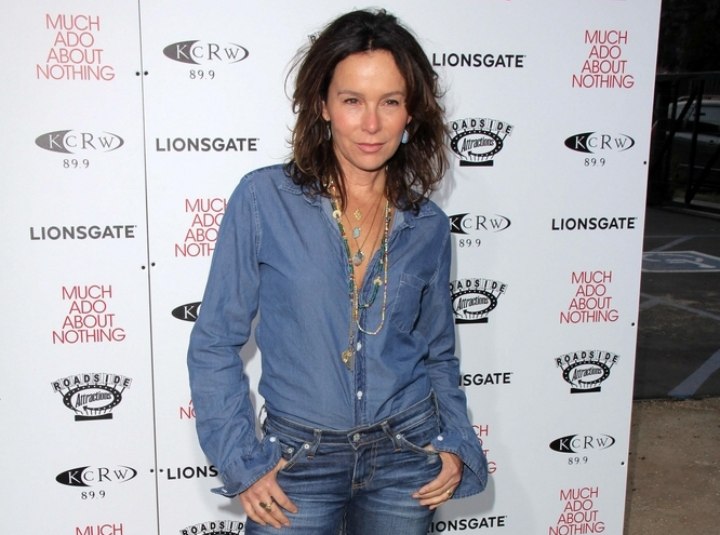 See also:
More Jennifer Grey hairstyles