Neck Length Hair

Jena Malone was at the Hollywood World Premiere of "Sucker Punch" on March 23, 2011 and she wore her neck length auburn hair flattened and straightly ironed around her head. Her bangs led the way as they were chunked in a piece over to one side.

Jena's edged bob is easy to keep and easy for you to do yourself, especially if you have naturally straight hair. Either way, to achieve the flat wet look, plenty of moisturizing straightening crème for the wet look will do the trick. A popular product called straight guard by Chi that promotes sleek hairstyles will assist you. A hair treatment that will combat the frizzes and smooth out the cuticle is brought by Living Proof and they have a good styling crème for medium to thick hair.

Suggestion: get to know your hair and texture and begin to experiment with different products, eventually you will stumble upon the perfect product for your hair.

Jena is wearing a little showgirl makeup with her matt cover foundation, frosty blue white eye shadow, penciled brows, eyeliner, lashes and mascara. Her blush is barely to be seen and her light pink lip gloss concludes her artistic endeavor.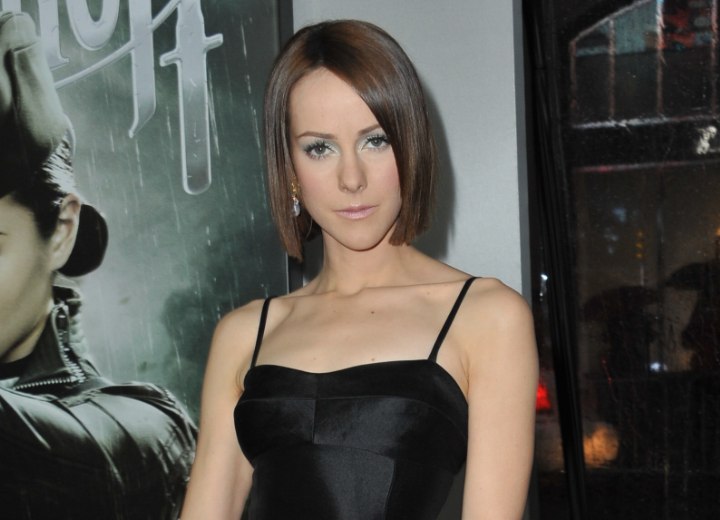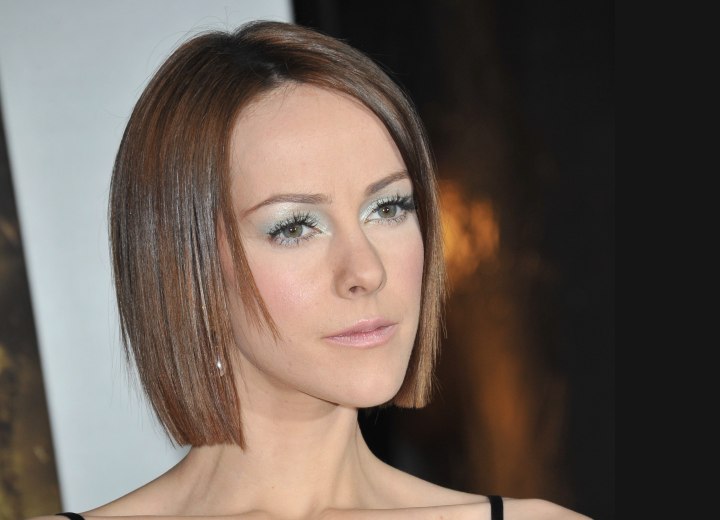 More Jena Malone Hairstyles